Marvelous Videos explores the Triple B films of Andy Sidaris…
Blaxploitation wasn't the only subgenre to get some significant funding among certain crowds of Hollywood – another movement, known humorously as sexploitation, also sprouted up in the 60s and 70s to capitalize on genuine sleaze male audiences had.
Though things died away by the 80s, there was enough influence on the minds of B-movie enthusiasts that we saw a reemergence albeit with additional genre facets. Cue Andy Sidaris, pioneer of the "honey shot" (close-up shots of cheerleaders during sporting events to titillate viewers) and one such auteur who created a foolproof formula: combine scantily clad Playboy and Penthouse models with action star tropes for lashings of Bullets, Bombs and Babes.
SEE ALSO: 11 Unsung Action Heroines Who Deserve the Spotlight
These movies were objectively terrible, but have some entertainment value. And courtesy our friends at Marvelous Videos, here's an in depth look at Sidaris' Lethal Ladies movies…
SEE ALSO: Watch more Marvelous Videos here and be sure to subscribe on YouTube
What are your favourite movies from Andy Sidaris? Let us know on our social channels @FlickeringMyth…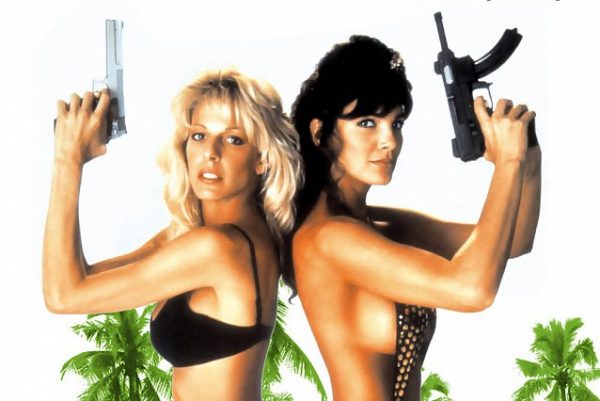 Red Stewart