Texas Chainsaw 3D, 2013.
Directed by John Luessenhop.
Starring Alexandra Daddario, Dan Yeager, Tremaine Neverson, and Tania Raymonde.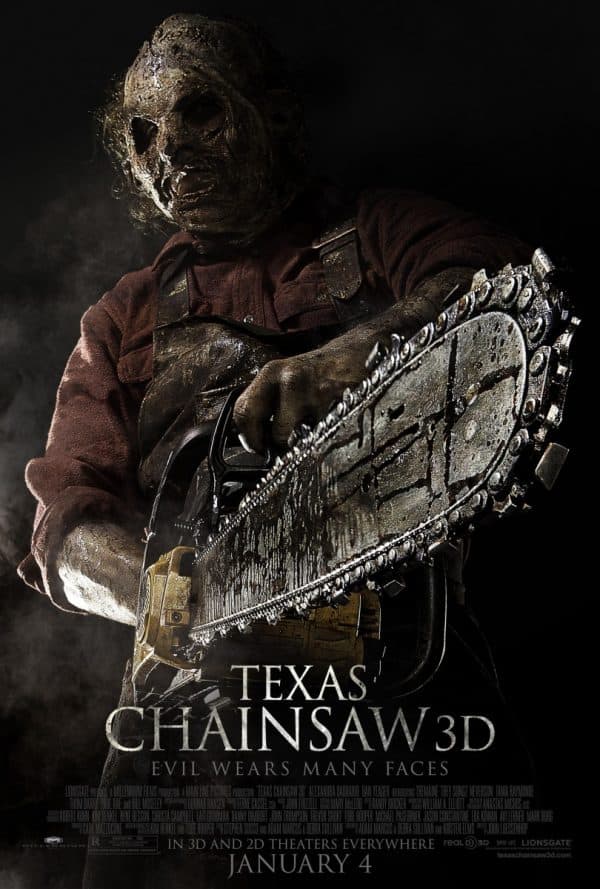 SYNOPSIS:
Continuing directly from the original film, the local town folk deal with the Sawyer family, only for some unexpected truths to come back and haunt them years later.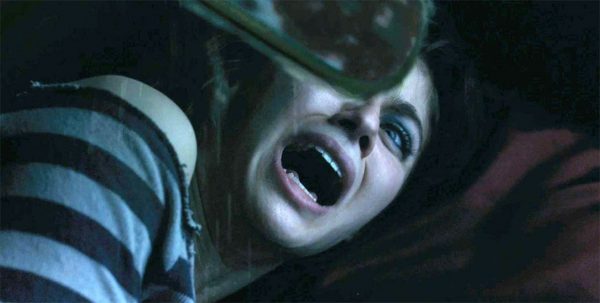 What a lazy bloody title, he says shaking his head. Of course, if the film didn't play on its links to its famous predecessor it wouldn't have much to go on. Completely ignoring the various sequels to the original film, and also the reboot and its prequel, Texas Chainsaw attempts to build on the first film and continue the story. Sadly its complete lack of tension utterly undermines it.
At first I thought I'd list all of the horror tropes that this film uses, but we would be here all day. Suffice to say it uses pretty much every cliché in the book, with attractive youngsters on a road trip doing dumb things and asking for trouble. On top of that it's set at Halloween. Not sure what the point of that was though, as it's only used fleetingly.
Our heroin Heather (Daddario), receives a letter from a deceased and previously unknown Grand-Mother which leads to her discovering out that she was adopted. Not only that, but she has inherited an estate down in Texas. So off she goes with her friends in tow to check it out. Of course they find more than they bargained for, as not only has she inherited a lovely big house, but a cousin who doesn't take kindly to strangers.
To give some credit to director John Luessenhop (Takers) and the writers, they do attempt something different by not making Leatherface an out and out bogeyman. In fact he is the anti-hero, as although he performs some horrific acts, the people of the local town are just as bad. Everyone is complicit, be that by staying silent or by joining in the violence. By the end of the film everyone is tainted in some way, which blurs the lines of good and bad. Questioning who is really evil could have been a clever way to go but it's dealt with so heavy-handedly that you don't care.
Instead you just wait for the kills, of which there are surprisingly few. At least they are all pretty violent and the effects are decent. The 3D however is laughable. Even without a 3D TV, it was very obvious how it was shoe-horned into several scenes and is incredibly lazy.
One thing that kept nagging was how the timeline is pretty much ignored. The original film took place in the 70s, so if Heather is now in her 20s it must be the 90s right? This left me rather confused when I noticed camera phones. I'm sure there are other instances but who cares? The film makers clearly didn't!
Texas Chainsaw 3D's basic idea isn't a bad one. In fact it does a bang up job of making you loathe a town of hicks more than a chainsaw wielding cannibal. But its execution leaves a lot to be desired and doesn't elevate it above bad late night viewing. Even sprinkled with a few notable cameos this chainsaw has definitely run out of fuel.
Flickering Myth Rating – Film: ★ / Movie: ★ ★
Chris Cooper