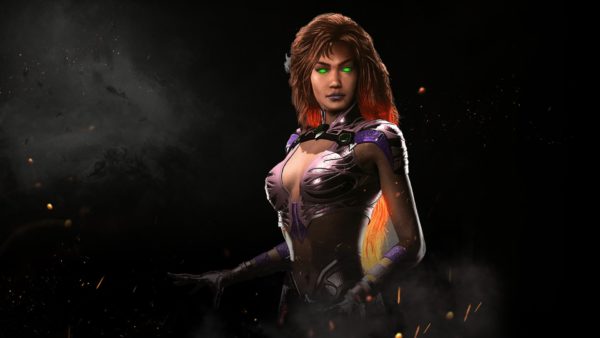 Warner Bros has just announced a new hero for Injustice 2's ever expanding roster: Starfire. Who is Starfire? Her true identity is Koriand'r princess of Tamaran and features as a prominent member of DC's Teen Titans. She packs a punch with ultraviolet energy rays and leaves a fiery trail in her wake! Check out the trailer here…
Beginning today, players who have purchased the Injustice™ 2 Ultimate Edition, Injustice™ 2 Digital Deluxe Edition, Injustice™ 2 Ultimate Pack or Fighter Pack #1 can unleash Starfire's celestial projectiles, use her flight ability to evade incoming attacks and create deadly weapons out of pure energy.
Developed by the award-winning NetherRealm Studios, Injustice™ 2  features a massive roster of DC Super Heroes and Super-Villains and allows players to build and power up the ultimate version of their favourite DC characters. The game is currently available for PlayStation® 4 and Xbox One.
 
For more information about Injustice™ 2 please visit the official website. Join the Injustice™ 2 conversation on Facebook, Twitter, and official forums.