Riding high off the early success of the new series, CBS has announced a slight shuffle to its Star Trek: Discovery schedule.
Originally, the plan was for eight episodes to air through to November, leading into a midseason break through to January, at which point the final seven episodes would get underway. However, we'll now be getting nine episodes in the first half of the season, with the final six being held back until after the break.
Star Trek: Discovery is proving to be a big hit for CBS, with the network announcing that it has surpassed expectations with regards to CBS All Access subscribers, with the streaming service's numbers up 200% since Discovery's premiere last month.
SEE ALSO: Don't expect season 2 of Star Trek: Discovery until 2019
SEE ALSO: Star Trek: Discovery trailer previews the rest of the season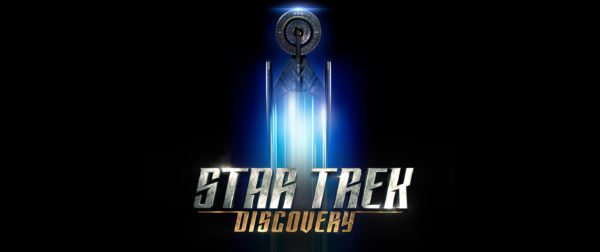 Almost no one has seen a Klingon in more than 100 years. They do not come in peace. Set roughly ten years before the events of the original series, Star Trek: Discovery shows a never before seen era that shaped Federation history. First Officer Michael Burnham (Sonequa Martin-Green) encounters new ships, worlds, and villains as the threat of war looms.
Star Trek: Discovery features a cast that includes Sonequa Martin-Green (Lieutenant Commander Michael Burnham) are Jason Isaacs (Captain Lorca), Michelle Yeoh (Captain Georgiou), Chris Obi (T'Kuvma), Doug Jones (Saru), James Frain (Sarek), Terry Serpico (Anderson), Maulik Pancholy (Nambue), Anthony Rapp (Stamets), Mary Wiseman (Tilly), Mary Chieffo (L-Rell), Shazad Latif (Lieutenant Tyler), Rekha Sharma (Commander Mitchell), Kenneth Mitchell (Kol), Clare McConnell (Dennas), Damon Runyan (Ujilli), Mia Kirshner (Amanda Grayson) and Rainn Wilson (Harry Mudd).
Via TrekMovie