There's an old rule in television stating that if you don't see someone die on screen, then they aren't dead. Now, there are always examples to the contrary, but still, this is a pretty safe bet when it comes to TV. Take Matthew Modine's Dr. Brenner from Season 1 of Stranger Things, for example. We can assume that he's dead, but we did not explicitly see it. In fact, if you have finished Season 2 of the hit Netflix series, you will know that his fate is very much up in the air.
So what do Stranger Things creators Matt, and Ross Duffer have to say on the matter? While attending a master-class event at Chapman University, The Duffer Brothers were asked about the fate of the Season 1 antagonist, to which they replied (via Cinemablend):
"I think we'll leave Brenner's fate, you know…We wanted to hint at that, he very may well still be out there. In Season 1 we don't show his death. Not like we did with something like Bob. If we were going to kill him, we've always said we would really kill him. I think the audience deserves an actual Brenner death if we're gonna kill him. So we want to keep this idea that he may still be out there."
Well, it certainly sounds like Dr. Brenner is out there somewhere. After all, as (the extremely polarizing) episode 7 of the new season reveals: the world is much bigger than Hawkins, Indiana.
SEE ALSO: Sean Astin originally auditioned for a different part in Stranger Things season 2
SEE ALSO: Stranger Things creators talk season 3 plot, and what may carry over from the current season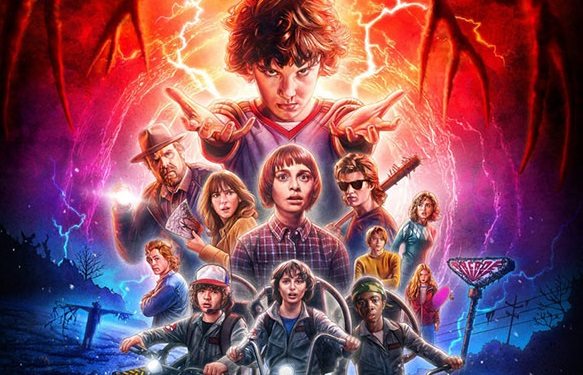 It's 1984 and the citizens of Hawkins, Indiana are still reeling from the horrors of the demogorgon and the secrets of Hawkins Lab. Will Byers has been rescued from the Upside Down but a bigger, sinister entity still threatens those who survived.
The second season of Stranger Things sees the return of cast members Winona Ryder, David Harbour, Millie Bobby Brown, Gaten Matarazzo, Caleb McLaughlin, Finn Wolfhard, Noah Schnapp, Charlie Heaton, Natalia Dyer and Joe Keery, along with new additions Sean Astin (The Goonies), Paul Reiser (Aliens), Linnea Berthelsen (The Desert), Sadie Sink (Odyssey), Dacre Montgomery (Power Rangers) and Brett Gelman (Brett Gelman's Dinner in America).
…You can find Jordan on Twitter, and Facebook.