If you are going to direct something as pop-culture heavy as Ready Player One, you better be prepared to go all the way. This means quite possibly some of the most eclectic scenes ever put on film. Interestingly, it looks like Steven Spielberg had a unique hesitation while filming the upcoming adaptation. While Spielberg feels like a no-brainer for this film, the book's author Ernest Cline recently sat down with THR where he talked a little about Spielberg's reluctance to call upon his own work:
"He was so loath to reference anything of his own. It's not that he's overly humble, but he's just not a fan of being a self-referential or playing tribute to [his] own stuff…[It was a] is a unique circumstance where we kind of had to convince him to do it. But mostly he would say yes when it was something he had produced and not directed."
It's probably a good idea that they ultimately convinced the iconic director to go through with it. It's respectable that Spielberg doesn't want to seem pretentious, but let's face it: if your movie is a love-letter to the pop-culture of the '80s and '90s, at least 40% of that story will be a love letter to Steven Spielberg. It's unavoidable. Without his work, this film would feel absolutely hollow.
SEE ALSO: Steven Spielberg's Ready Player One gets a new trailer and character posters
Ready Player One is set in 2045, with the world on the brink of chaos and collapse.  But the people have found salvation in the OASIS, an expansive virtual reality universe created by the brilliant and eccentric James Halliday (Mark Rylance).  When Halliday dies, he leaves his immense fortune to the first person to find a digital Easter egg he has hidden somewhere in the OASIS, sparking a contest that grips the entire world.  When an unlikely young hero named Wade Watts (Tye Sheridan) decides to join the contest, he is hurled into a breakneck, reality-bending treasure hunt through a fantastical universe of mystery, discovery and danger.
Ready Player One is set for release on March 30th, 2018 and sees Steven Spielberg (The BFG) directing a cast that includes Tye Sheridan (X-Men: Apocalypse) as Parzival, Olivia Cooke (Me and Earl and the Dying Girl) as Art3mis, Simon Pegg (Star Trek Beyond) as Ogden Morrow, Ben Mendelsohn (Rogue One: A Star Wars Story) as Nolan Sorrento, T.J. Miller (Deadpool) as i-R0k, Hannah John-Kamen (Game of Thrones) as F'Nale Zandor, Win Morisaki as Diato, newcomer Philip Zhao as Shoto and Mark Rylance (The BFG) as James Halliday.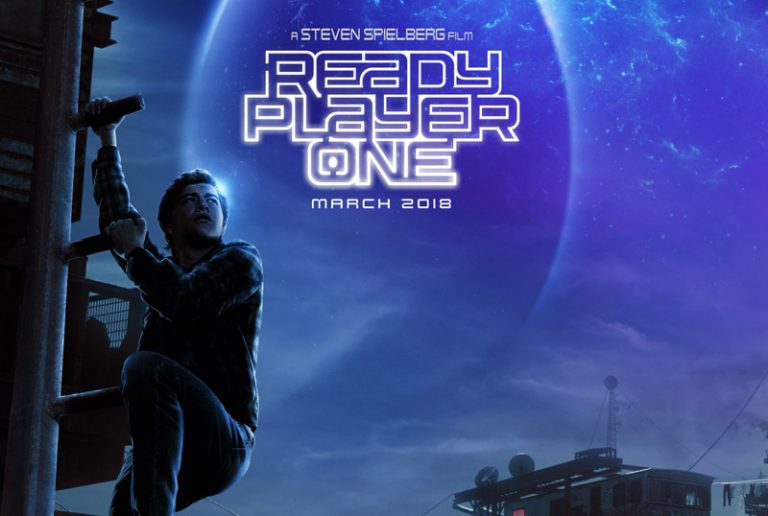 … You can find Jordan on Twitter, and Facebook.