Sarah Myles explores the great 'Streaming Versus Movie Theatres' debate, and discovers that everything is cyclical – even the evolution of cinema…
Guess what? Cinema is not a static beast. It is a medium that is constantly evolving, and that evolution continues to be shaped by technological advancement – as it has always been. The issue, currently, is that we are now seeing quantifiable impact upon the status quo due to the fact that we are in a digital age – and that has some quarters riled. Predictably, those riled quarters are largely based in the movie theatre industry, as these are the establishments whose market dominance is materially threatened – but this issue is far more complex than a simple case of economic anxiety.
The first permanent movie theatre was The Nickelodeon – launched in Pittsburgh, USA, in 1905. These cinemas were the first establishments to be dedicated to showing rolling programmes of short, silent, projected films. Charging five cents for entry, these fledgling film houses transformed motion pictures from novelty spectacles exhibited occasionally, to an opportunity for easily accessible, affordable mass entertainment. As a result, entrepreneurs around the world swiftly moved to replicate the business venture.
Since then, we have seen film technology progress at an impressive rate. Technicolor, sound, panning shots, continuity, visual effects, animation, computer generated images, 3D, IMAX – each new decade has heralded an evolutionary leap for this storytelling medium, and each of those leaps has led to a related expansion in the business of film exhibition. The first multiplex appeared in 1957, for example, with The Elgin Theatre in Ottawa, Canada, becoming the first theatre to offer two screens showing two different films simultaneously. Drive-in theatres and outdoor screenings gained popularity for a time. Today, specially built IMAX screens – with their associated IMAX projectors – are considered among the highest standards in film exhibition.
Business needs competition to thrive, however, and home cinema has been snapping at the heels of movie theatres for decades. Home movies became popular in the 1950s and, since then – combined with advances in television capabilities – VHS, LaserDisc, DVD, and Blu-ray have increased audience access to owning movies, and watching them at home. Even these inventions caused consternation for movie theatres – despite the fact that individual theatre chain agreements with studios tend to provide a 90-day window between theatre release, and home cinema availability of films. Gone were the days of having to see a film in a theatre before it disappeared forever – audiences could legitimately dispense with that sense of urgency, safe in the knowledge that they could catch the film at a later date, in their own time – albeit on a smaller screen. And so, the phrase, "Yes, but this film has to be seen on the big screen," was born.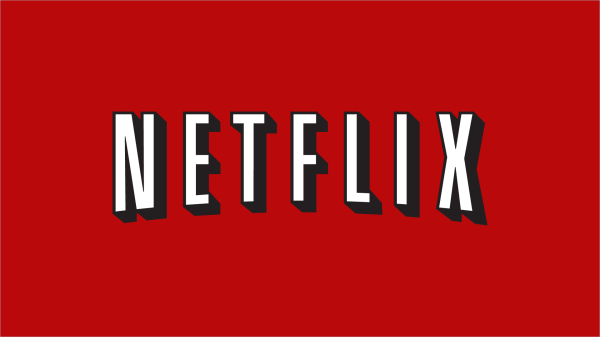 Suddenly, economic power was shifting to the consumer, and away from the marriage of convenience previously enjoyed by movie studios and theatre chains. Where once movies had to be experienced in theatres if they were to be experienced at all, pressure was now on studios to produce pictures that encouraged audiences to want to see them on the big screen, rather than the small – and this pressure has only increased with the rise of streaming services, and Video On Demand.
Streaming, and Video On Demand has ensured that audiences don't even need an additional device within a home cinema set to watch movies – all that is required now is an internet connection, and a screen on which to watch. Crucially, a subscription/digital movie rental fee is regularly less than the cost of a DVD or cinema ticket. Making it easier to watch movies in places that are not movie theatres clearly exacerbates the issue first caused by VHS releases – but at least those home entertainment releases still generally provided protection for a 90-day theatrical release window. Now, by contrast, we have big movies – and big movie-making talent – literally migrating to streaming platforms. Netflix and Amazon, in particular, are becoming the destinations of choice for high-profile storytelling talent.
Netflix moved into the business of acquiring and distributing movies in 2015, with the first project being the award-winning Beasts of No Nation. That movie was written and directed by Cary Joji Fukunaga, and featured Idris Elba in a prominent role – for which he received Golden Globe, and BAFTA nominations. 2015 also saw Netflix make headlines by challenging the monopoly of cinemas with a 'day-and-date' release of the sequel to 2000's Crouching Tiger, Hidden Dragon, titled Crouching Tiger, Hidden Dragon: The Green Legend in August of that year. Incensed, a number of theatre chains simply refused to screen the film in protest at the potential for damage to the business interests of movie theatres.
Since then, through acquisition, distribution, and/or production, Netflix has delivered titles including Bong Joon-Ho's Okja, Marti Noxon's To The Bone, Sian Heder's Tallulah, David Ayer's Bright, Charlie McDowell's The Discovery, Eli Craig's Little Evil, Fabrice Du Welz's Message From The King, and Dee Rees' Oscar nominated Mudbound. This expansion of Netflix into film funding and distribution prompted Amazon to announce that it would begin acquiring original movies for theatrical release and early window distribution on Amazon Prime, from 2015. Again, this caused consternation among many theatre chains, because studios began to question whether shorter theatrical release windows would make the investment of screening space a worthwhile endeavour.
The first two years of Amazon's enterprise in this area have seen the company act as co-distributor for titles such as Spike Lee's Chi-Raq (the first Amazon Original movie), Liza Johnson's Elvis & Nixon, Nicolas Winding Refn's The Neon Demon, Woody Allen's Café Society, Jocelyn Moorhouse's The Dressmaker, Kenneth Lonergan's Manchester By The Sea, Michael Showalter's The Big Sick, and Todd Haynes' Wonderstruck. 2017 has seen Amazon move to become a self-distributing outlet, as it incorporates more film funding into its expansion.
So, between them, Netflix and Amazon are bringing cinematic quality work from high-profile filmmakers and performers to their customers – often far quicker than the traditional home entertainment release after a theatrical run, and sometimes bypassing theatres altogether. This has been brought back into sharp relief more recently, after Netflix quietly acquired the distribution rights to Julius Onah's The Cloverfield Paradox from Paramount, and released the film to subscribers – worldwide – with little over an hour's notice.
This was initially considered by many to be a 'stunt,' specifically designed to fit with the mysterious and unique nature of the Cloverfield anthology movies. However, once the film arrived on the service, customers quickly began to relay the fact that The Cloverfield Paradox was below the standard expected of a theatrically released movie – making this film the new lightning rod for debate around the subject of movie theatres versus streaming platforms. The production company, Bad Robot, evidently chose to gamble on the idea that staging a 'stunt' release with Netflix would balance out the effect of social media responses to film releases.
…Click below to continue on to the second page…