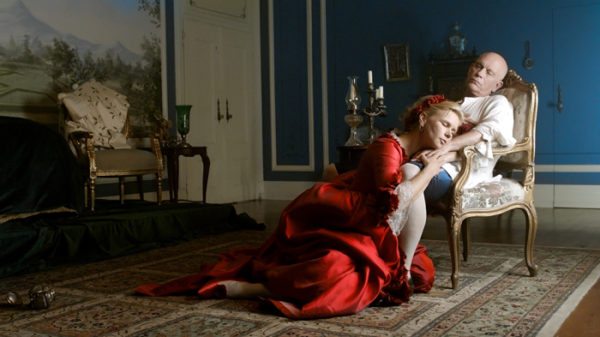 Thanks to Cleopatra Entertainment, we've got an exclusive clip from writer-director Michael Sturminger's new film Casanova Variations, which features John Malkovich and Veronica Ferres. Check it out here or watch it over on our YouTube channel…
At the end of his life, Giacomo Casanova begins to write his memoirs of his magnificent life as the greatest seducer of all time. With the arrival a woman named Elisa who is interested in his manuscripts, he finds the opportunity of seducing her to be an extraordinary challenge. The story follows the two and how their odd yet enticing relationship progresses.
Casanova Variations is release on digital platforms on February 6th, and also stars Florian Boesch, Miah Persson, Lola Naymark, Kerstin Avemo and Tracey Ann Oberman.