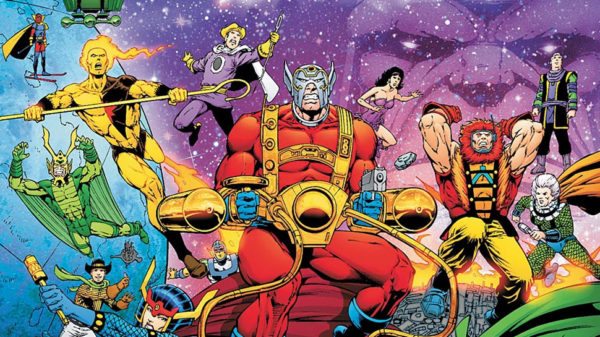 Having turned down the opportunity to direct Marvel's Black Panther, Ava DuVernay has now signed on for a different comic book movie project, with the filmmaker set to direct an adaptation of DC's New Gods for Warner Bros.
Created by the legendary Jack Kirby and making their first appearance in New Gods #1 in 1971 as part of Kirby's 'Fourth World Saga', the New Gods inhabit the twin planets of New Genesis and Apokolips, ruled by the Highfather and Darkseid respectively.
Among the characters featured in the New Gods story are Orion, a noble warrior and son of Darkseid, his best friend Lightray, Mister Miracle, the son of Highfather, and Big Barda, who DuVernay previously revealed to be her favourite comic book character. Inhabitants of Apokolips include Desaad, Granny Goodness, Kalibak and Justice League villain Steppenwolf, along with the Female Furies, a group of warrior women loyal to Darkseid.
According to Deadline, Kario Salem (Chasing Mavericks) will pen the script for the film, which will be DuVernay's second big-budget $100 million plus blockbuster after Disney's A Wrinkle in Time.
Are you excited about the prospect of an Ava DuVernay-directed New Gods movie? Let us know in the comments below…