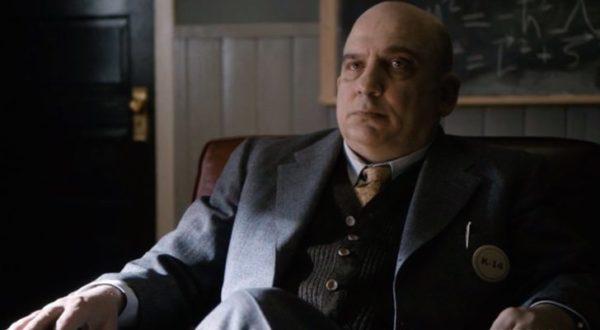 Deadline has revealed that actor Jonny Coyne (Alcatraz, The Blacklist) has signed on for a key recurring role in season three of AMC's Preacher.
Coyne is set to play Allfather D'Aronique, described as " physically large, overweight, and a revolting slob, but also potentially the most powerful man in the world. He is quietly sinister with eyes that see more than he says."
Coyne joins fellow new additions Betty Buckley (Split) as Gran'ma, Colin Cunningham (Falling Skies) as TC, Jeremy Childs (Nashville) as Jody and Liz McGeever (Homeland) as Christina.
Based on the comic book series by Garth Ennis and Steve Dillon, Preacher stars Dominic Cooper as Reverend Jesse Custer, Ruth Negga as Tulip and Joe Gilgun as Cassidy the Vampire. The third season is scheduled to get underway on AMC later in the year.