Disney Channels UK and Ireland has announced it will launch the new pop up channel with the introduction of a Marvel Avengers Channel takeover on April 1st, which will run for the course of the month (until 29th April) on the Sky and Virgin Disney XD +1 channels.
Highlights will include the world premiere of exclusive Marvel Studios' Avengers: Infinity War content, four new Marvel Funko animated shorts, and channel premiere of Marvel's Video Comics shorts and Marvel Super Hero Adventures shorts. Every episode of Marvel's Avengers Assemble ever made will be broadcast during the course of the month.
The Marvel Studios' Avengers: Infinity War content will include What the What and Who's Who which will premiere on the Marvel Avengers Channel in April and will give fans a closer look at the upcoming movie which releases in the UK nationwide on 26th April. What the What will feature Marvel Studios' Avengers: Infinity War cast, fan recaps of the Marvel Cinematic Universe films, quick fire questions to the cast and viewer quizzes. Tom Holland will be hosting the Who's Who session where he will shed light on the various characters that feature in the upcoming film.
"With the launch of Marvel Studios' Avengers: Infinity War just around the corner, this pop-up channel will bring together all of our fantastic Marvel Avengers content, showcasing the most popular characters from the Marvel universe," said David Levine, General manager of Disney Channels UK. "The Avengers continue to inspire kids and the pop-up channel will allow them to further experience all things Iron Man, Captain America and much more!"
SEE ALSO: Rumour: Silver Surfer to appear in Avengers: Infinity War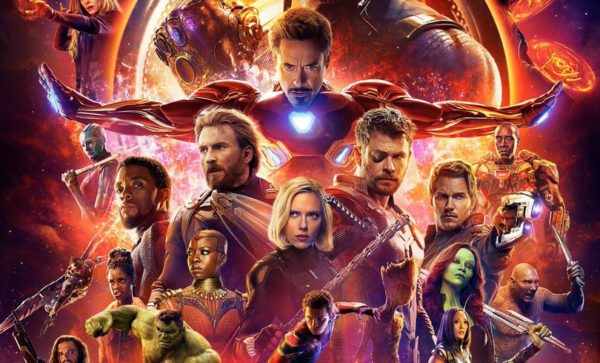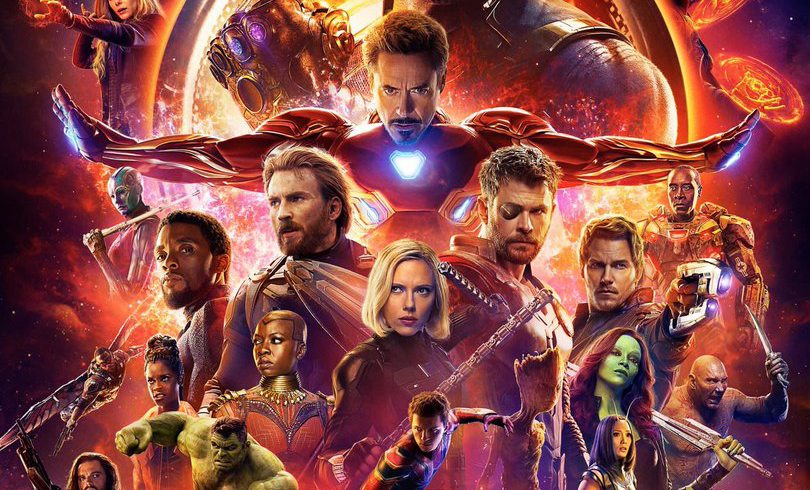 An unprecedented cinematic journey ten years in the making and spanning the entire Marvel Cinematic Universe, Marvel Studios' "Avengers: Infinity War" brings to the screen the ultimate, deadliest showdown of all time. The Avengers and their Super Hero allies must be willing to sacrifice all in an attempt to defeat the powerful Thanos before his blitz of devastation and ruin puts an end to the universe.
Avengers: Infinity War opens on April 27th 2018 and will feature an all-star cast including Robert Downey Jr. (Iron Man), Chris Evans (Captain America), Mark Ruffalo (Hulk), Chris Hemsworth (Thor), Scarlett Johansson (Black Widow), Jeremy Renner (Hawkeye), Chadwick Boseman (Black Panther), Tom Holland (Spider-Man), Sebastian Stan (Winter Soldier), Anthony Mackie (Falcon), Paul Rudd (Ant-Man), Paul Bettany (Vision), Elizabeth Olsen (Scarlet Witch), Don Cheadle (War Machine), Josh Brolin (Thanos), Benedict Cumberbatch (Doctor Strange), Benedict Wong (Wong), Chris Pratt (Star-Lord), Zoe Saldana (Gamora), Dave Bautista (Drax), Bradley Cooper (Rocket), Sean Gunn (Rocket, Kraglin), Vin Diesel (Groot), Karen Gillan (Nebula), Pom Klementieff (Mantis), Tessa Thompson (Valkyrie), Tom Hiddleston (Loki), Samuel L. Jackson (Nick Fury), Cobie Smulders (Maria Hill), Benicio Del Toro (The Collector), Danai Gurira (Okoye), Winston Duke (M'Baku) and Peter Dinklage and Terry Notary in as-yet-unrevealed roles.