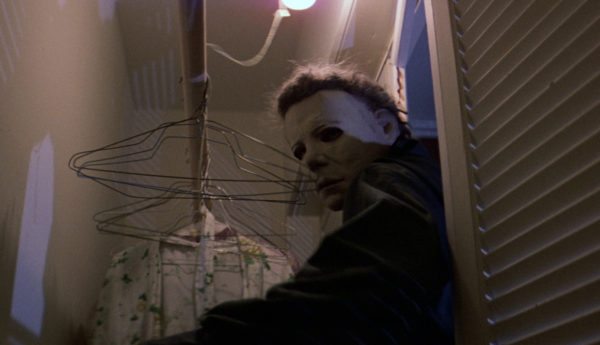 When news first started trickling in about the Halloween reboot, we learned a few things right away. One: John Carpenter would be back to compose the score. Two: That Jamie Lee Curtis would be returning in a film that would be a retcon of the sequels that came after. Three: That original Halloween actor Nick Castle would be returning as Michael Myers.
It seems, however, that the latter point isn't correct. Halloween Daily News has reported that we are actually welcoming a brand new Michael Myers actor into the mix. A man by the name of James Jude Courtney, who is a seasoned stuntman, as well as actor. Courtney is doing more than just stunt work for the upcoming film: He is playing the role of Michael Myers while Nick Castle appears in a cameo role of some sort. In the above-mentioned article, Courtney talked a bit about the role of Michael Myers, and how he felt about sharing scenes with Nick Castle. Here's what he said:
"And David was also really sensitive and generous when he said, 'We're inviting Nick Castle to come back to do a little work. Do you have a problem with that, because you're the Michael Myers now?' And I was like, 'Oh my God. Are you kidding? What an honor it would be, first of all, to meet the guy, but secondly to work with him. How good does that get?'
"So we started work, and I can't remember if it was the second or third week that Nick came in and did kind of a cameo. He did a couple of scenes, and I'm in the scenes with him, which is really beautiful. He and I were hoping that would happen, because he even said, 'This is the passing of the torch.' We met with foreign journalists on the set, and Nick was so super gracious and just saying, 'Look, I've come in to do a cameo. Jim is our Michael Myers now.'"
SEE ALSO: Exclusive: Danny McBride says the new Halloween references every other Halloween movie
So there you have it. We are getting a brand new Michael Myers, but we also have Nick Castle back, just in a different role. It will be really interesting to see how these scenes will look, who Castle ends up playing, and how obvious these scenes will ultimately be.
Halloween is being directed by David Gordon Green from a script by Green and Danny McBride. In addition to the returning Jamie Lee Curtis (Laurie Strode), the film stars Judy Greer (War for the Planet of the Apes), Andi Matichak (Orange Is the New Black), Will Patton (Shots Fired), Virginia Gadner (Runaways), Miles Robbins (Mozart in the Jungle), Dylan Arnold (Mudbound) and Drew Scheid (Stranger Things).
Halloween is is set for release on October 19th, 2018.