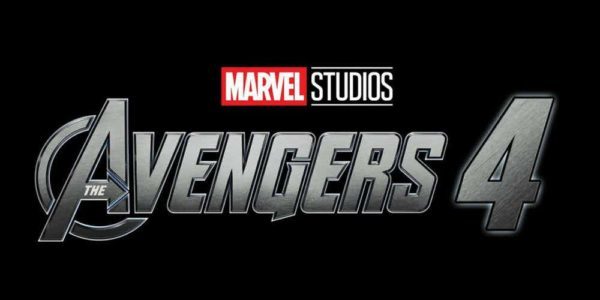 It seems safe to assume that next year's Avengers 4 will see the return of many dead Marvel characters as Earth's Mightiest Heroes somehow reverse their shattering defeat at the hands of Thanos in Avengers: Infinity War, which concluded with the Mad Titan wiping out half of all life in the universe.
Well, if rumours are to be believed, it may not just be those who fell at the snap of Thanos' fingers who we see resurrected as MovieWeb is reporting that Aaron Taylor-Johnson was spotted on the set of Avengers 4, prompting speculation that his Avengers: Age of Ultron character Quicksilver is set for a return.
Quicksilver as you'll recall was killed as the Avengers battled Ultron in the 2015 sequel, but there are a number of possible ways he could feature in Avengers 4 without being resurrected, be it through a flashback, a vision, Tony Stark's B.A.R.F. device, an alternate reality, or even time-travel, which is heavily rumoured to factor into the plot of the movie.
Maybe he just bumps into Scarlet Witch in the afterlife…
SEE ALSO: Gwyneth Paltrow may have dropped an Avengers 4 spoiler
SEE ALSO: The Russos on a new beginning with Avengers 4 and when we can expect a trailer
An unprecedented cinematic journey ten years in the making and spanning the entire Marvel Cinematic Universe, Marvel Studios' "Avengers: Infinity War" brings to the screen the ultimate, deadliest showdown of all time. The Avengers and their Super Hero allies must be willing to sacrifice all in an attempt to defeat the powerful Thanos before his blitz of devastation and ruin puts an end to the universe.
Avengers: Infinity War stars Robert Downey Jr. (Iron Man), Chris Evans (Captain America), Mark Ruffalo (Hulk), Chris Hemsworth (Thor), Scarlett Johansson (Black Widow), Chadwick Boseman (Black Panther), Tom Holland (Spider-Man), Sebastian Stan (Winter Soldier), Anthony Mackie (Falcon), Paul Bettany (Vision), Elizabeth Olsen (Scarlet Witch), Don Cheadle (War Machine), Josh Brolin (Thanos), Benedict Cumberbatch (Doctor Strange), Benedict Wong (Wong), Chris Pratt (Star-Lord), Zoe Saldana (Gamora), Dave Bautista (Drax), Bradley Cooper (Rocket), Sean Gunn (Rocket), Vin Diesel (Groot), Karen Gillan (Nebula), Pom Klementieff (Mantis), Tom Hiddleston (Loki), Samuel L. Jackson (Nick Fury), Cobie Smulders (Maria Hill), Benicio Del Toro (The Collector), Danai Gurira (Okoye), Letitia Wright (Shuri), Winston Duke (M'Baku), Terry Notary (Cull Obsidian), Tom Vaughan-Lawlor (Ebony Maw), Carrie Coon (Proxima Midnight), Michael James Shaw (Corvus Glaive) and Peter Dinklage (Eitri).