It's fair to say that last year's Star Wars: The Last Jedi is easily the most divisive instalment in the Star Wars saga. While some fans have praised it for taking the series in a bold new direction, others have been hugely critical of Disney, Lucasfilm and director Rian Johnson for their handling of the beloved franchise.
Despite being six months on from the release of the movie, there's still an incredible amount of dissatisfaction among this section of the fanbase. We've previously seen a petition to scrub The Last Jedi from canon, and now we have a new campaign, this time raising funds for Disney to remake Episode VIII.
On the website RemakeTheLastJedi.com, we have the following campaign pitch:
This is a campaign to provide Disney an opportunity to course correct with the Star Wars franchise.  The fans are completely divided and the core goal of Star Wars has been abandoned.  The goal is to not make one half of the fandom happy over the other, it is to make a film that the fandom in general as a whole enjoys.
The hero archetype's of the original films is what made these so great, it made characters that everyone could relate to regardless of their background and beliefs.  No longer having this core element along with poor storytelling, has made the franchise divisive and in disarray.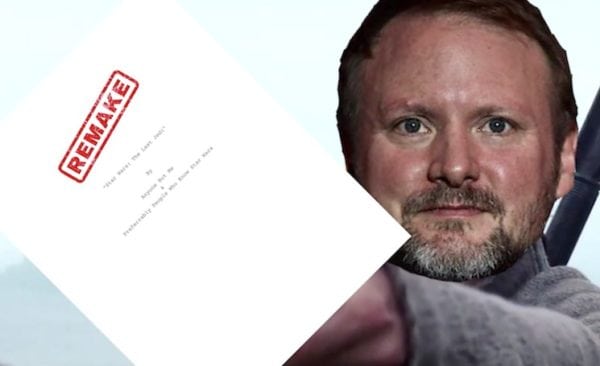 Apparently, the unknown producers have pledged to cover the budget for the remake, but the site is also accepting pledges from fans, with $64,130,020 offered up at the time of writing (how many of those pledges would actually follow through and stump up the cash if this had any chance of seeing the light of day remains to be seen, but it's likely a very small fraction!).
For what it is worth, director Rian Johnson has (rather sarcastically) thrown his support behind the campaign, with the following post on Twitter:
please please please please pleeeeeeeaaaase please actually happen please please please please please ?????????????????????????? https://t.co/mNpSjgovax

— Rian Johnson (@rianjohnson) June 21, 2018
In Lucasfilm's Star Wars: The Last Jedi, the Skywalker saga continues as the heroes of The Force Awakens join the galactic legends in an epic adventure that unlocks age-old mysteries of the Force and shocking revelations of the past.
Star Wars: The Last Jedi sees returning cast members Mark Hamill (Luke Skywalker), Carrie Fisher (Leia Organa), Adam Driver (Kylo Ren), Daisy Ridley (Rey), John Boyega (Finn), Oscar Isaac (Poe Dameron), Lupita Nyong'o (Maz Kanata), Domhnall Gleeson (General Hux), Anthony Daniels (C-3PO), Gwendoline Christie (Captain Phasma), Billie Lourd (Lieutenant Connix), Andy Serkis (Supreme Leader Snoke), Peter Mayhew and Joonas Suotamo (Chewbacca), Tim Rose (Admiral Ackbar), Mike Quinn (Nien Nunb) and Warwick Davis joined by new additions Jimmy Vee (Pan) as R2-D2, Kelly Marie Tran (Ladies Like Us) as Rose, Benicio Del Toro (Guardians of the Galaxy) as DJ and Laura Dern (Jurassic Park).