After scoring huge critical acclaim with his feature debut Hereditary, director Ari Aster has been chatting to THR about his follow-up project Midsommer, as well as his plans to branch out beyond the horror genre with subsequent films.
"It's Scandinavian folk horror," said Aster. "That is the only other horror movie I have. And I'm pretty sure that's going to be it for a long time. I love the genre, I consider myself a genre filmmaker in that I want to play in every genre. I would love to make a musical. I have ten other scripts that I've written that I want to make and there are other things I have. I'm writing a sci-fi film and there are at least four or five movies that I have ready to go that I am excited about making that I'd like to do in succession."
As per Film Comment, Midsommer " follows a young couple visiting an isolated Swedish village; over the course of their vacation, they discover that its residents participate in an eccentric set of seasonal traditions. The recent death of the main character's parents casts a sense of dread over the proceedings."
Pre-production on Midsommer is underway now ahead of a planned August shoot. Hereditary meanwhile is currently showing in both US and UK cinemas, and is well worth your time if you are yet to see it.
SEE ALSO: Read our ★★★★★ review of Hereditary here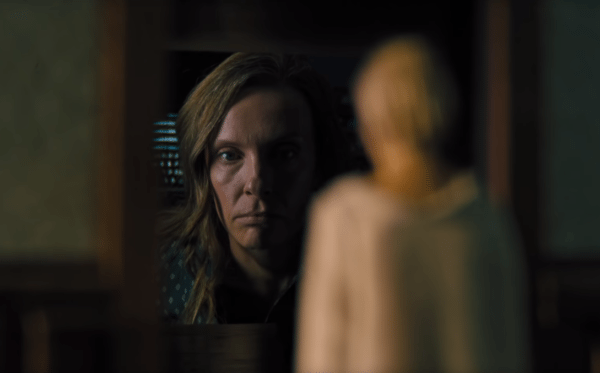 When Ellen, the matriarch of the Graham family, passes away, her daughter's family begins to unravel cryptic and increasingly terrifying secrets about their ancestry. The more they discover, the more they find themselves trying to outrun the sinister fate they seem to have inherited. Making his feature debut, writer-director Ari Aster unleashes a nightmare vision of a domestic breakdown that exhibits the craft and precision of a nascent auteur, transforming a familial tragedy into something ominous and deeply disquieting, and pushing the horror movie into chilling new terrain with its shattering portrait of heritage gone to hell.