Director Brett Bentman (Kreep, Apocalypse Road, The Night Before) is gearing up to begin production on his next film 90 Feet From Home.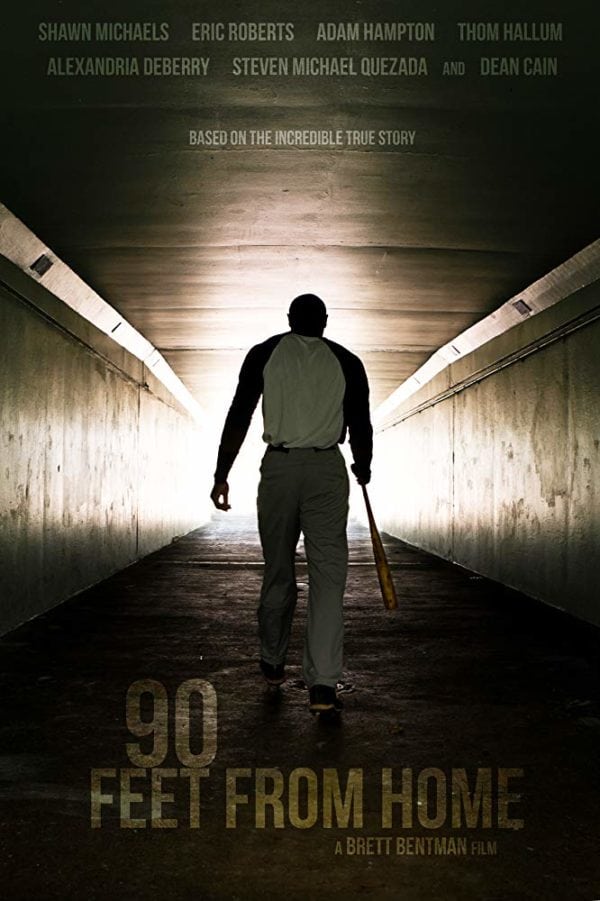 The film follows a troubled former Major League Baseball player who returns home to confront his abusive stepfather, played by WWE legend Shawn Michaels. Also featuring in the cast are Eric Roberts, Dean Cain, Steven Michael Quezada, Alexandria DeBerry, Adam Hampton and Thom Hallum.
"This story really hits the mark with just about anyone who's ever been on the downside of luck," states Bentman. "It strikes a chord and touches so many different aspects of love, or lack there of it, abuse, success and isolation. I think anyone who watches the film will come away with a fresh look at what they've been through themselves."
"Shawn's character, Jimmy Devine, is the definition of life," he continues. "Ups and downs and often times not getting exactly what you want. When we were thinking about casting that role. Shawn's name came to my mind, and knowing a little bit about his past, I started to only see him as Jimmy. It was a fate thing. I couldn't be happier with our choice to bring that role to life."
Filming on 90 Feet From Home is set to begin in September.