Having spent the past few years focussing on the shared DC Extended Universe (and to varying degrees of success), Warner Bros. and DC Films are branching out next year with the standalone Joker movie, which has just started production this past week.
The film, which is directed by Todd Phillips (The Hangover), is set to explore The Joker's descent into madness, with Joaquin Phoenix becoming the latest actor to take on the role of the iconic Clown Prince of Crime.
As with all DC projects these days it seems, Joker has been met with a mixed reaction from fans so far, but one person who seems to be firmly in the "excited" camp is that of former DC Entertainment president Diane Nelson, who shared the following tweet following our first look at Phoenix in his Joker make-up:
"LOVE IT! Great story, great actor, specific and string vision from talented director," said Nelson said on her verified Twitter account. "What DC should have been doing since Nolan. Even if die hard fans struggle with his vision. Good movies are good movies."
Unfortunately for Nelson, her comment then came under fire from fans, some of whom felt that she was criticising Zack Snyder and his work on the DCEU.
Her reply – stating "I happen to count Zack Snyder among those things, if you are insinuating otherwise. No snake here" – only drew further criticism due to a lack of support for Snyder during the behind-the-scenes drama on Batman v Superman: Dawn of Justice and Justice League, prompting the executive to protect and then fully delete her Twitter account.
SEE ALSO: Joaquin Phoenix dons a classic Joker costume in latest set photo and video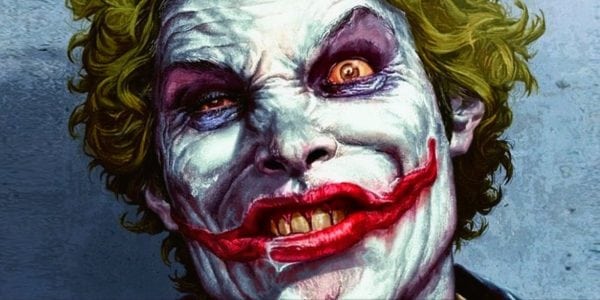 Joker centers around the iconic arch nemesis and is an original, standalone story not seen before on the big screen. Todd Phillips' exploration of Arthur Fleck (Joaquin Phoenix), a man disregarded by society, is not only a gritty character study, but also a broader cautionary tale.
Joker is set for release on October 4th 2019 and stars Joaquin Phoenix (The Sisters Brothers), Robert De Niro (Goodfellas), Zazie Beetz (Deadpool 2), Bill Camp (Red Sparrow), Frances Conroy (American Horror Story), Brett Cullen (Narcos), Glenn Fleshler (Billions), Douglas Hodge (Penny Dreadful), Marc Maron (GLOW), Josh Pais (Motherless Brooklyn), and Shea Whigham (Kong: Skull Island).