Tom Jolliffe delves into what makes a film truly unique…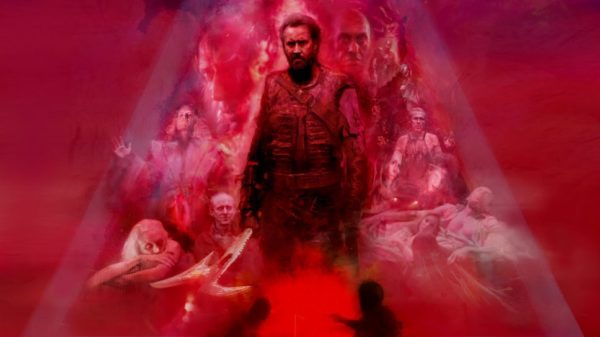 If you've watched Captain America, or Spider-Man, or another masked hero, you've pretty much seen a variation on the same film. Genres themselves have clearly identifiable tropes and an action film for example, will often adhere to specific action genre calling cards. That doesn't necessarily mean that you can't have something fresh and enjoyable, for example Black Panther which took the Marvel formula and offered something a little fresh on the spin (even if it follows a lot of the same beats).
Even if a film takes on a gumbo mix of references and homage, it can still come out with the sense of being something unique. Early Tarantino for example, with Pulp Fiction in particular feeling like a film that was inherently unique. In fact many since have tried and failed to mimic the formula that Tarantino concocted. Some films hit the cinematic landscape hard and they leave their mark. Nothing before, nor since, feels like it and it remains in it's own identifier. You can't particularly call something a 2001 film, because the original was a work of Kubrickian genius. No one else could have pulled off a long, three act, time/space opus, with very little dialogue, long drawn out stretches and a soundtrack consisting entirely of classical music.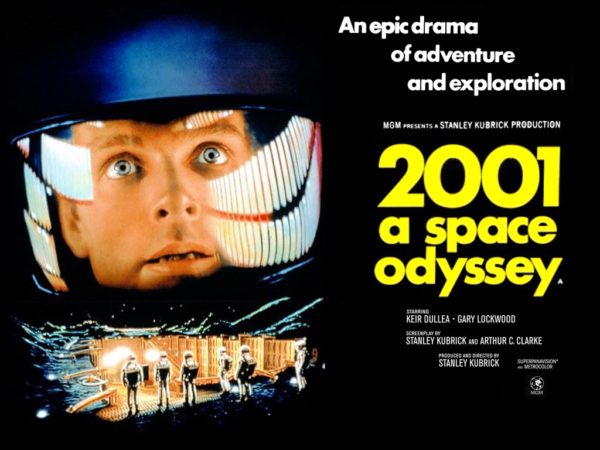 2001: A Space Odyssey has recently turned 50 and it's a film that is timeless. Visually it still holds up. A recent example of this power was when someone cut together a dual 2001 and Interstellar trailer. It blended together seamlessly, particularly the miniature effects. Kubrick's film which opened with a drawn out depiction of the dawn of man and act of discovery, as the prehistoric gentlemen discovered the black monolith. Few filmmakers can pace a film like Kubrick. Almost wilfully slow. What many cinema goers may not appreciate (and to be fair it's understandable depending on what you want to take from a filmgoing experience) is when a director wants to slow their film down to a snail crawl. Sometimes these things are deliberate for non-artistic/narrative reasons. A common ruse in video première action films (particularly more prevalent when they were shot on film as opposed to digital) was a need to deliver a 90 minute (almost no more and no less) product for the distributors. More often than not this didn't require cutting, but extending (as often these films would shoot the absolute bare minimum required). This would often explain unnecessary amounts of slow motion, a laboured cutting pace and weirdly lengthy opening credits (Best Boy #3 you say?).
Kubrick, like many other directors of such self assurance, expected his audience to sit still for over two hours and to engage with the film. He set his stall out early. He also did this with Barry Lyndon, a classic rise and fall tale where we genuinely feel the passage of time through early adulthood onward. Look too at The Shining, a horror film which rests most of its power on the building of atmosphere. A slow and deliberate exploration of cavernous (almost imposing) space and silence of the giant hotel, and the descent into full blown madness (some maintain Nicholson is pretty off kilter from the off but that's kind of the point). As horror films go, The Shining is pretty one off.
Russian director Andrei Tarkovsky was the same. He was famously told, upon delivering a rough cut of Stalker, that the film was 'too slow.' He went back and made it even slower, stating that he set the pace that way from the very beginning and he wanted to allow the audience time to walk out if they didn't want to give themselves over to it. His almost organic way of shooting would often see a film develop into something very different from the original script/vision, to what was delivered. He'd often shoot and capture things in the moment. A certain light, a certain element, and to hell with continuity. His approach always worked though, and never felt messy. Any redirection and Andrei-Nav would ultimately bring the vision back to coherence and to its final destination safely. A skill few can muster with such assurance.
How many films that have well documented 'reshoots' end up anything other than a ruddy great mess? Not many. Again, Stalker as a piece of Sci-Fi cinema has its very own podium. There aren't many other films that dare try to do the same, and none which succeed. In the end it's a simple fable, but it demands audience introspection and almost hypnotically succeeds in drawing you in. Like most films with that distinct, unique feeling, it also stays with you. My first viewing left me unsure whether I even liked it, but the siren call chipped away at my mind and drew me back for a second viewing and ultimately the realisation that it's a film that has impacted me like only a select few have.
This brings me finally to a recent film that manages to pull off what is becoming increasingly difficult these days. Originality is becoming a rarity, so those rare nuggets which impact you and feel like something you've never seen before just become that bit more special. From out of nowhere director Panos Cosmatos dragged Nic Cage away from a relentless production line of mediocre straight to video films (aside from the enjoyably trashy Mom & Dad) and dragged him into a film almost perfectly catered to Cage's talents. Mandy is a cinematic curio. It's an oddity, but by God it's enthralling and it's as unique as they come.
It's a film that brings to mind Tarkovsky, Kubrick and Bergman, as if all the great arthouse directors from across the world converged in the early 80's and had a night of LSD tripping and grindhouse video nasty watching, then set about brainstorming ideas for a film. Mandy is that film. This epic blending of arthouse and exploitation. It's wholeheartedly and uncompromisingly delivered by Cosmatos with the sort of self assured confidence that only a Kubrick, or Tarkovsky would be brave enough to do, but with the impish and excessive lavishes of a video genre specialist like Albert Pyun or Jim Wynorski (perhaps Al and Jim snuck into the meeting and whispered suggestions from the background). Imagine if Dwayne Johnson's face could perfectly represent this film by way of the high brow sat across from the low brow. Much like Dwayne's face, it just works. How many films can evoke Bergman at the same time as Hellraiser?
As a platform for Nic Cage it's almost organically melded to his abilities. Cage is a law unto himself and as unique a performer as Hollywood is capable of producing. He's never been labelled 'the new Pacino,' the new 'Brando' etc and he quickly shook off the Francis Coppola's nephew tag. He's just Nic Cage, an actor of sheer unrestrained brilliance on his day. He can let go and let loose in a way only a select few have managed (Jack Nicholson for one). It means that one of cinemas great individuals has a film so perfectly tailored to his qualities that the overall result is one of a kind. Cage's choice moment is a mid-act one shot in a garishly papered bathroom just prior to shifting into full blown carnage. Cage, in a way only Cage could do, unloads a gamut of raw emotion, leaving nothing in the tank left to give and it's shatteringly powerful. It's also a sequence that could (much to his dismay) end up being youtube clipped and meme'd. The beauty is, and a key difference from Mom & Dad for example, is that Cage is never playing up to his image in Mandy. He's the character, in as true, and as raw a sense as an actor could produce.
The other aspect that Cosmatos's film captures so vividly is the notion of dream and nightmare. Never has a film depicted the head fucking torture of a drawn out, night-long nightmare (the kind you perpetually can't shake until it's ready to release you). The imagery comes from Metal Album covers, Heavy Metal comics (and the cult 80's movie version). Obscure cult fantasy novel cover art also comes to life, whilst Cage's dreams (within the overall dream) are animated snippets that directly nod to Heavy Metal. Throw in Italian horror, grindhouse and more and it's an almost overwhelming visual palette, but one that becomes so distant from reality that you really do feel you're on an LSD trip. No film has captured this kind of aesthetic in quite the same way, nor would any other film have been brave enough to sustain it for the majority of the film. In order for Mandy to have succeeded in being so truly unique, Cosmatos, his leading man, and indeed the rest of the cast (in particular Linus Roache as Cult leader Jeremiah Sand who ably stands off in an unrestrained act off with Cage) had to leave nothing behind. There-in lies the key. For better or worse, no half measures, no holding back, switch your dial to 11. That is how to make a unique film in Hollywood. Unequivocal self belief.
SEE ALSO: Why Cinema Needs Nicolas Cage Cranked Up to 11
Tom Jolliffe