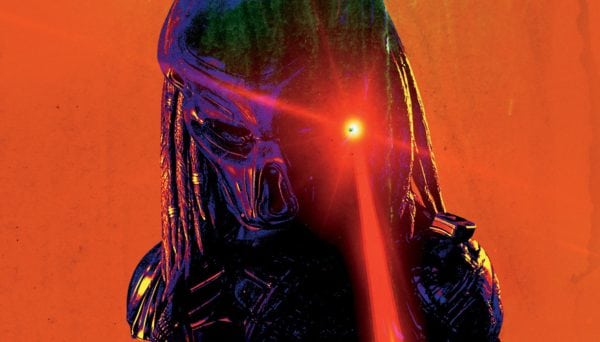 20th Century Fox has removed a scene from The Predator featuring actor Steven Wilder Striegel, a long time friend of director Shane Black, who also happens to be a convicted sex offender.
According to the Los Angeles Times, Stiegel – who pleaded guilty to grooming a 14-year-old girl in 2010 and served six months in prison – had a minor role in the new film as a jogger who "repeatedly hits" on the character played by Olivia Munn.
Munn released a statement which suggested that Black chose not to disclose this information to her, something she found "both surprising and unsettling", and that she was "relieved that when Fox finally did receive the information, the studio took appropriate action by deleting the scene."
Black, who has previously cast Striegel in Iron Man 3 and The Nice Guys, initially defended his decision to cast his friend, but has since released the following apology:
"Having read this morning's news reports, it has sadly become clear to me that I was misled by a friend I really wanted to believe was telling me the truth when he described the circumstances of his conviction. I believe strongly in giving people second chances — but sometimes you discover that chance is not as warranted as you may have hoped. After learning more about the affidavit, transcripts and additional details surrounding Steve Striegel's sentence, I am deeply disappointed in myself. I apologize to all of those, past and present, I've let down by having Steve around them without giving them a voice in the decision."
From the outer reaches of space to the small-town streets of suburbia, the hunt comes home in Shane Black's explosive reinvention of the Predator series. Now, the universe's most lethal hunters are stronger, smarter and deadlier than ever before, having genetically upgraded themselves with DNA from other species. When a young boy accidentally triggers their return to Earth, only a ragtag crew of ex-soldiers and a disgruntled science teacher can prevent the end of the human race.
The Predator features a cast that includes Boyd Holbrook (Logan), Trevante Rhodes (Moonlight), Thomas Jane (The Punisher), Augusto Aguilera (The Fifth Man), Jacob Tremblay (Room) Sterling K. Brown (This is Us, The People v. O.J. Simpson), Keegan-Michael Key (Key & Peele), Olivia Munn (X-Men: Apocalypse), Alfie Allen (Game of Thrones), Yvonne Strahovski (Chuck) and Jake Busey (From Dusk Till Dawn: The Series).