Tom Jolliffe looks at the importance of archiving seminal films, and giving new life to forgotten classics and cult titles….
Cinema history is etched with key figures. Mould breakers, revolutionaries, and visionaries. Fritz Lang, leading the German expressionist era. Orson Welles breaking tradition and Hollywood protocols. Maybe Brando thundering an arrow through the conventions of screen acting. Whether in front, or behind camera, there is a long and magnificent road map that takes us from the first moving images, through to the creation of montage, through from silence to sound, black and white to colour, and into the present day (and everything in between).
We now exist in the era of 4k resolution picture for distribution and display. Restorers can even go back to invigorate and polish the images of long standing classics. Meticulous cleaning, restoring, polishing and perfecting. We've seen it with impressive work on Lang's Metropolis for example. Even as I write, with some back ground accompaniment from a pristine transfer of Andrei Tarkovsky's Stalker playing. A film you can so seamlessly dive in and out of (at least once you've seen it several times like myself). The fact is, compared to the first DVD I ever saw it on (and what I can only imagine of an old VHS, had I seen it on that), this looks exquisite, like it was shot yesterday (it is dripping in texture and detail). Stalker as such can live on, transition with time. Even on an old VHS certainly, you could appreciate the artistry, the composition and the engrossing storytelling, but by jove, Criterion's Blu-ray release is astonishing. The darling cinematographer of the modern era, Roger Deakins in fact, is a huge fan of Tarkovsky and much of his work evokes so many of the stylistic techniques that Tarkovsky employed. Blade Runner 2049 for example, is as near a love letter to an artist as a ground-breaker like Deakins would dare.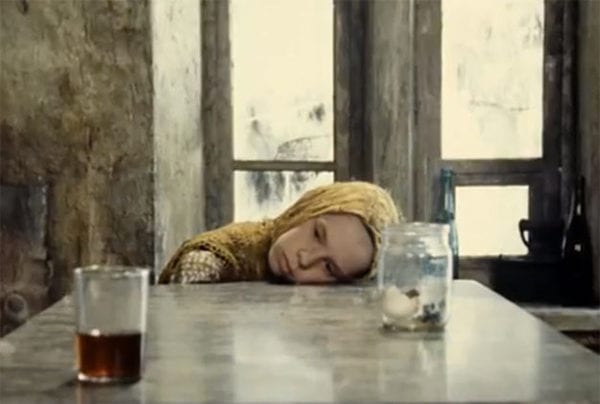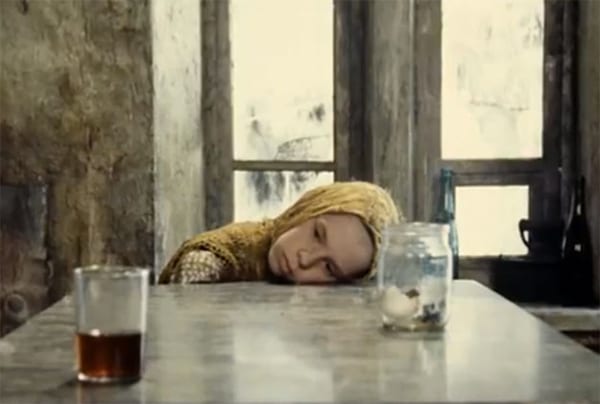 Important cinema needs to be historically archived. Saved for future generations. Films which capture imagination. Sometimes they may not even be the greatest films. Perhaps cult films. Gonzo curios. Flicking through a selection on Mubi (who offer a specially curated selection of underground, indie and arthouse) I ended up watching Ken Russell's Crimes Of Passion (also released physically by Arrow). A film only Ken Russell could have dreamt up. An oddball mix of the excessive, crude, exploitation, art and trash. Absolutely drenched in an array of garish neon glowing colours, with a great performance by Kathleen Turner, and Anthony Perkins dialling it up in a way only Nic Cage could possibly do in the modern era. Film institutes all over the world (AFI and BFI for example) have begun cataloguing and almost time-capsuling select films. Every year more get the nod, akin to the Rock n Roll hall of fame I suppose.
Physical media will eventually deteriorate. Currently, streaming just doesn't quite cut it in the same way as a great Blu, or 4K disc. It will do one day, but I still enjoy the lure of the high street browsing, and the physical collection. The worry about when everything becomes internet data, is some kind of web-apocalypse. Historically a lot of films have been lost in the past to natural elements (fire, floods etc). Film reels as an example. Even referring back to Stalker as it plays in front of me, this film suffered the fate of almost half a films worth of stock destroyed. As it was, it was re-shot (and the film ended up being shaped quite differently from originally intentions). Still, chances are, the likelihood of Casablanca being wiped from existence is unlikely and in fact digitisation over physical probably makes it safer. Still, having all these back ups just in case, is great.
Archiving cinema history allows cinephiles a visual timeline. A Tarantino fan can trace back the roots of influence in his work. He's a big Brian De Palma fan. You need only look at some of De Palma's crime story work in films like Blowout, Sisters or Dressed To Kill with a voyeuristic fascination to see his debt to Alfred Hitchcock. Hitchcock's career took a very definite shift when he saw Les Diabolique by Henri-Georges Clouzot, and that's very evident in Vertigo in particular. You can undoubtedly keep tracing these back farther, particularly macabre stories of murder, crime and twists, especially through French and German cinema. Important directors leave their stamp. I always find it fascinating watching Criterion's Closet Picks series, or Top 10 lists (from film-makers). They offer insights into their cinematic upbringing and you then appreciate the reflections we see in their own work. For a die-hard fan of a particular modern director, it's definitely worth noting their favourites and possibly opening yourself to eras or world regions of cinema you may not have seen before. For QT again, see Spaghetti Westerns, Japanese Samurai Films, Chinese Gangster films, Blaxploitation cinema for example (roughly the 50's-80's between them all).
As well as saving classics and logging greats from all over the world, it's also useful to have specially curated selections. Criterion are very precise and have a great mix of the auteurs we all know of, to some of the lesser known artists. Other companies like Curzon and Eureka too (to name a few). Then you've got Arrow who specialise in the Cult. These companies, with such passion and careful consideration are absolutely essential. Made by cinephiles for cinephiles. They open us up to a cinematic world beyond the multiplexes. Some will be quite satisfied with that world, which is fair enough, but to a large extent multiplexes are monopolised by cinema that regurgitates well worn themes over and over again. Arthouse, indie, underground, and experimental cinema which between Criterion and Arrow (and the like) for example, are covered, but find little play-time in the big cinemas. These films can open your eyes, minds and horizons to an array of stories, to perhaps more personal connection. Maybe to more extreme emotional and physical response (you need only watch any Gaspar Noe film). I'm looking forward to A Star Is Born. It looks good, the response has been great, it's pure big screen spectacle and escapism, but at the same time, it's the third remake of the same story.
I'll give you a prime example of where these curated releases really come up trumps. I'm a big fan of Rutger Hauer. A fantastic character actor with a career as diverse as they come. He's well known from Blade Runner. He's got cult status from The Hitcher, but one film that eluded me for years, because of release issues (and eluded many) was The Legend of the Holy Drinker. Between it never seeming to pop up on TV, or out of print VHS, and I don't believe it had a DVD release in the UK, I'd been unable to source a reasonable copy for it (I recall once seeing VHS copies selling for large amounts). Sometimes it boils down to a waiting game over rights, and that can be a pain, which is why some films suddenly pop up on Blu Ray having bypassed DVD. The film was critically acclaimed, from renowned director Ermanno Olmi. It won the Golden Bear at Venice. Originally Robert De Niro was eyed to star. In the end, after missing out on American distribution, the film was forgotten outside of central Europe until Arrow release an exceptional Blu-Ray (complete with superb 4k restoration).
So finally, a good 20 years of wondering about a lost Hauer masterpiece, I managed to see The Legend of the Holy Drinker. It's an endearing, heartfelt and beautiful fable which sees a side to Hauer that audiences had not previously seen. He's sort of mellow, mournful, quiet and he's playing things without the trademark intensity and darkness. He's always had an edge, like a Tom Hardy, or a Michael Fassbender. To see that hidden ferocity (even when playing charming) taken away, in place of a genteel charm, is fascinating. There's more vulnerability than he's ever had. It's a great performances and moments are heartbreaking. The film looks fantastic too. Olmi keeps things moving steadily, with simplicity and allows time for the actors to emote the story with very little dialogue. Dante Spinotti's photography is exquisite, evoking Adriaen Brouwer's tavern paintings as well as French impressionist paintings. It's a gorgeous piece of cinema but seeing this first time, on a grade A Blu-Ray disc really was an experience. I recall finding it on Youtube a year or so back. A poor quality VHS rip. I thought better of it after a few minutes, opting to wait until time gifted me a better medium. I'm glad I waited.
There will be other films too. Films not far from suffering the fate of being lost in time. Works of exceptional crafting and beauty that just need a passionate curator to salvage them, to deem them worthy of restoring. It gives a film like The Legend of the Holy Drinker, or other films, the chance to live again, to get a new audience.
Likewise with modern transfers and upgrades, it creates a bridge. Some modern audiences may feel adverse to older films. We've all heard it growing up, 'that film is so old!' or 'I'm not watching a film that's black and white.' If you see a Metropolis version that's scratched to high heavens and looking every year it's 90 or so years, as compared to a sexy up to date restoration, the latter is more likely to grab the attention of a modern viewer. Yes it's the same film, but as instantly accessible as these can be made to look, the better, if it's enough to hook in a new viewer long enough for them to ingest every fibre in Metropolis that has been seeped out into future films. Every Dystopian sci-fi since owes everything to Lang's work.
For cinema enthusiasts particularly though, these curated selections, expert editions and re-releases allow a new opportunity to dive into the work of artists we may not previously have seen, or those with a catalogue we are yet to complete. I still have Kurosawa films to see, Michelangelo Antonioni, Jean-Pierre Melville, Bergman, so many more. It's not just the new films that we all look to discover, but there's a wealth of older films that deserve to be unearthed and rediscovered, films before their time that are coming into an era where they will finally fit.
Tom Jolliffe is an award winning screenwriter and passionate cinephile. He has three features due out on DVD/VOD in 2019 and a number of shorts hitting festivals. Find more info at the best personal site you'll ever see… http://tomjolliffe.wordpress.com/films/