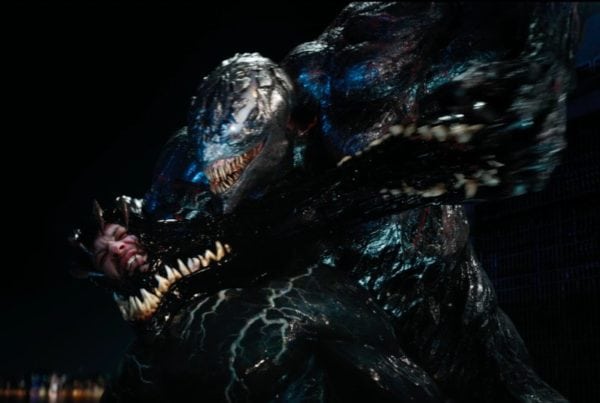 As Venom continues its run atop of the box office in its second weekend, director Ruben Fleischer has been chatting to CinemaBlend about the movie, revealing details of an abandoned idea for the opening scene which would have given a little more backstory on the symbiotes.
"The beginning of the movie was a hard one," said Fleischer. "Like, how much do we want to tell the backstory? There was a version [of the opening] where there was a planet crawling with tons of symbiotes that were collected and taken back to Earth by the Life Foundation. They had encountered them. But it kind of felt like, my instinct was it would be better to keep it more mysterious and just know that they've retrieved something from space. We don't know exactly by what means or how."
"We toyed with some art work that we loved [for the scene," he continued. "We toyed with it. But we wanted the movie – it's out there. It's part of our mythology. It's part of our backstory, Klyntar and where this all came from and who knows what's next. But, it made sense to, in this movie, to let the origin of those things kind of unravel in the storytelling as opposed to going [to the planet]."
SEE ALSO: Venom producer says sequel doesn't need to be R-rated, even with Carnage involved
One of Marvel's most enigmatic, complex and badass characters comes to the big screen, starring Academy Award nominated actor Tom Hardy as the lethal protector Venom.
Venom is directed by Ruben Fleischer (Zombieland) and features a cast that includes Tom Hardy, Riz Ahmed, Michelle Williams, Woody Harrelson, Jenny Slate, Reid Scott, Scott Haze, Sope Aluko and Ron Cephas Jones.