After 2014's WWE Studios-produced reboot Leprechaun Origins, the horror-comedy franchise is set to pull a Halloween and return to its original continuity this December with Leprechaun Returns, and you can take a look at a new poster and trailer here…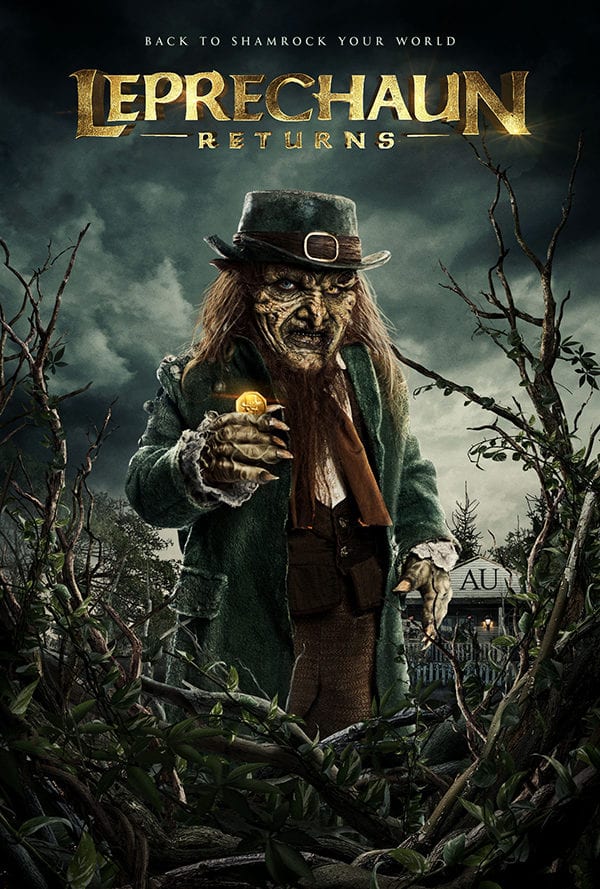 The deadly, wisecracking Leprechaun is back in all his gory glory. When the sorority sisters of the Alpha Upsilon house decide to go green and use an old well as their water source, they unwittingly awaken a pint-sized, green-clad monster. The Leprechaun wants a pot of gold buried near the sorority house, but first he must recover his powers with a killing spree—and only the girls of AU can stop him.
Leprechaun Returns is set for release on December 11th and stars Linden Porco (Cult of Chucky) as The Leprechaun alongside Taylor Spreitler (Amityville: The Awakening) and Mark Holton (Leprechaun), who returns to the series for the first time since the original 1993 film.