Joe and Anthony Russo, the directors of Avengers: Infinity War, have revealed that the film's dark ending was actually encouraged by Disney.
One doesn't associate Disney with dark and desperate subject material so when audiences saw the morose ending for Avengers: Infinity War, it seemed likely that Disney may have pushed back on it.
This wasn't the case at all, however, according to directors Joe and Anthony Russo. Speaking at Business Insider Ignition (via Deadline), Joe said, "they were incredibly encouraging of the choices we made."
Anthony also confirmed that Disney was more than happy with the planned ending: "The only way to drive a conversation is to surprise people. If you're constantly adhering to convention, you're not going to surprise people. [Plot twists properly done create] pop culture talking points for an audience, but they're also just good narrative."
Does it surprise you to learn that Disney was so enthusiastic about Infinity War's dark ending? Perhaps we can expect to see future Marvel directors test how far Disney is willing to go with dark subject matter.
SEE ALSO: The Russos explain Avengers: Infinity War deaths
SEE ALSO: Natalie Portman's Jane Foster survived The Snap in Avengers: Infinity War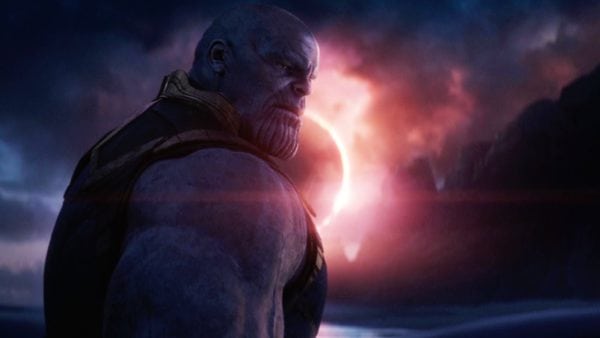 An unprecedented cinematic journey ten years in the making and spanning the entire Marvel Cinematic Universe, Marvel Studios' "Avengers: Infinity War" brings to the screen the ultimate, deadliest showdown of all time. The Avengers and their Super Hero allies must be willing to sacrifice all in an attempt to defeat the powerful Thanos before his blitz of devastation and ruin puts an end to the universe.
Avengers: Infinity War stars Robert Downey Jr. (Iron Man), Chris Evans (Captain America), Mark Ruffalo (Hulk), Chris Hemsworth (Thor), Scarlett Johansson (Black Widow), Chadwick Boseman (Black Panther), Tom Holland (Spider-Man), Sebastian Stan (Winter Soldier), Anthony Mackie (Falcon), Paul Bettany (Vision), Elizabeth Olsen (Scarlet Witch), Don Cheadle (War Machine), Josh Brolin (Thanos), Benedict Cumberbatch (Doctor Strange), Benedict Wong (Wong), Chris Pratt (Star-Lord), Zoe Saldana (Gamora), Dave Bautista (Drax), Bradley Cooper (Rocket), Sean Gunn (Rocket), Vin Diesel (Groot), Karen Gillan (Nebula), Pom Klementieff (Mantis), Tom Hiddleston (Loki), Samuel L. Jackson (Nick Fury), Cobie Smulders (Maria Hill), Benicio Del Toro (The Collector), Danai Gurira (Okoye), Letitia Wright (Shuri), Winston Duke (M'Baku), Terry Notary (Cull Obsidian), Tom Vaughan-Lawlor (Ebony Maw), Carrie Coon (Proxima Midnight), Michael James Shaw (Corvus Glaive) and Peter Dinklage (Eitri).