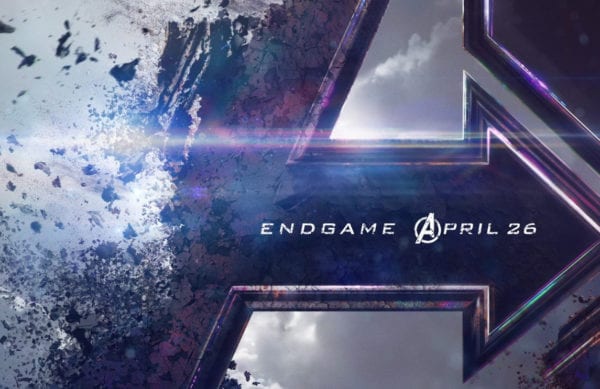 While Marvel Studios has been going to great lengths to keep Avengers: Endgame under wraps, we've seen several toy leaks over the past few weeks which appear to offer up some details on the movie, including new costumes, returning characters – and in the case of a recent LEGO leak – a potential surprise villain.
This wouldn't be the first time that merchandise for a Marvel movie has given away some plot points (see Giant-Man in Captain America: Civil War, for example), but according to Endgame directors Anthony and Joe Russo, we shouldn't be reading too much into these leaks.
"What's interesting about toy leaks is that 99% of the time they're not accurate, because toys are, frankly, tailored to either old concepts or completely different concepts than what's in the movie,"  said Joe (via Collider). "I laugh a lot when those toy leaks show up because I'm like, well, that's great, because that's a misdirect [laughs]. Because it has nothing to do with the film."
As we saw with last year's Avengers: Infinity War, where a number of toys and action figures were revealed featuring the Hulk bursting out of the Hulkbuster armor, such toy leaks are certainly not always accurate, although it's also possible that the Russos are simply trying to preserve Endgame's secrets and surprises. We'll find out soon enough though, with the film only a little over two months away from release.
SEE ALSO: Marvel's original Avengers assemble for new Endgame promo art
After the devastating events of Avengers: Infinity War, the universe is in ruins due to the efforts of the Mad Titan, Thanos. With the help of remaining allies, the Avengers must assemble once more in order to undo Thanos' actions and restore order to the universe once and for all, no matter what consequences may be in store.
Avengers: Endgame stars Robert Downey Jr. (Iron Man), Chris Evans (Captain America), Mark Ruffalo (Hulk), Chris Hemsworth (Thor), Scarlett Johansson (Black Widow), Jeremy Renner (Hawkeye), Josh Brolin (Thanos), Brie Larson (Captain Marvel), Paul Rudd (Scott Lang), Don Cheadle (War Machine), Karen Gillan (Nebula), Chadwick Boseman (Black Panther), Tom Holland (Spider-Man), Sebastian Stan (Winter Soldier), Anthony Mackie (Falcon), Paul Bettany (Vision), Elizabeth Olsen (Scarlet Witch), Benedict Cumberbatch (Doctor Strange), Benedict Wong (Wong), Chris Pratt (Star-Lord), Zoe Saldana (Gamora), Dave Bautista (Drax), Bradley Cooper (Rocket), Vin Diesel (Groot), Karen Gillan (Nebula), Pom Klementieff (Mantis), Tom Hiddleston (Loki), Gwyneth Paltrow (Pepper Potts), Evangeline Lilly (The Wasp), Letitia Wright (Shuri), Tessa Thompson (Valkyrie), Jon Favreau (Happy Hogan), Tilda Swinton (The Ancient One) and Frank Grillo (Crossbones), as well as Hiroyuki Sanada (The Wolvervine) and Katherine Langford (13 Reasons Why).