With BioWare and EA's hotly-anticipated video game Anthem set for release this month, District 9 and Elysium director Neill Blomkamp has unveiled his latest OATS Studios short film, Conviction: An Anthem Story.
The live-action short takes place decades before the game, and introduced the city of Fort Tarsis, the game's hub world, where freelancers don Javelin exosuits (there just had to be exosuits, right?) to battle the Monitor, the head of the evil Dominion.
"I was really blown away by this incredible world BioWare created the very first time I saw Anthem," states Blomkamp, who is currently planning his next feature film RoboCop Returns. "Conviction sets the stage with a narrative that touches on Anthem's beautiful and immersive world, which is ripe for exploration by these powerful Javelins. A world where danger is lurking on every ledge and in each valley."
Watch the short here:
In Anthem, players can play with up to three friends to explore and battle in a dangerous, mysterious world with great characters and a unique BioWare story. As freelancers, players don Javelin exosuits, making them powerful heroes with strong weapons and incredible special abilities to help them survive in an ever-changing, unfinished world. Players will be able to customize and personalize their Javelins with unique paint jobs and gear so they'll have the right tools to confront almost any situation, and look good doing it. As players work together to find vast ruins, defeat deadly enemies and claim otherworldly artifacts, they'll be unlocking their own individual story fighting against The Dominion, a ferocious militaristic society.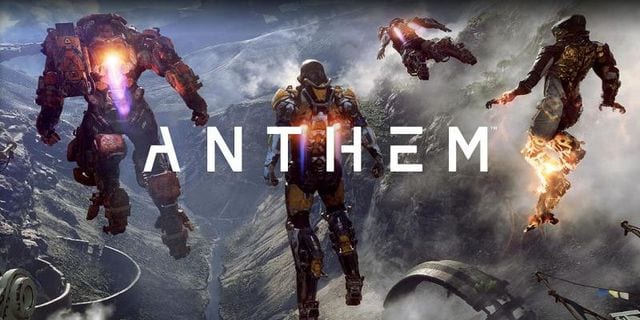 Anthem is set for release on PlayStation 4, Xbox One and PC on February 22nd.