Tom Jolliffe invited independent filmmaker Charlie Steeds to chat with Flickering Myth and he kindly stopped by to offer his insights into indie filmmaking…
Charlie Steeds came out of film school with a desire to make films, and a long standing love of horror. When his first film, Deadman Apocalypse picked up distribution he didn't look back, moving on to set up his own production company, Dark Temple Motion Pictures. The company continues to grow and develop, producing several films a year. Here's what he had to say…
What made you want to become an independent film producer?
As a young wannabe filmmaker it was a real mystery how one could ever become the next Spielberg, so discovering stories of filmmakers like Robert Rodriguez, the Coen Brothers, Sam Raimi, this idea that you could just do it yourself… that's what gave me the bug to pick up a camera and start.
How did you get your start in producing films? Did you go in with any overall plan to become a producer, or did you just set out with your first feature, Deadman Apocalypse, to get it made and worry about finding a distribution avenue after?
I'd left film school and I figured I just had to make a feature, with whatever cash I had, to get a start in film-making as a career. No sales agent or distributor was attached, but I wrote Labyrinthia (later re-titled Deadman Apocalypse by the distributors) with a post-apocalyptic storyline because Mad Max: Fury Road was coming out, and that's what made the film appeal to distributors later on. Getting distribution came as a surprise, for basically a no-budget project, so the film was a stepping stone to be able to make the horror films I wanted to make. Escape From Cannibal Farm was a chance to prove we could do another microbudget film but this time with more commercial appeal, being that it was a horror film. Soon I was able to start film-making full time, with sales agents and distribution in place and investors putting up the budgets.
Was producing a means to an end? The power to take control of your own career?
It was a means of just getting something made, nobody else was going to do it for me! But I enjoy producing almost as much as I enjoy directing and writing. Its always a challenge (there's never enough money or time) and it's like a puzzle, figuring out how to make it all work. I'm lucky to know so many generous people, generous with their time, their contributions to everything from set building, accommodation, borrowing kit, catering, etc. The budget becomes irrelevant when so many people are chipping in and helping bring these films to life
You specialise predominantly in horror. Is that due to what can be achieved on low budgets and marketability? Or would this have always been a first choice?
I always planned to direct horror films, it's the genre I love most. There's so many radically different types of movie that can be made under the horror umbrella, so many sub-genres. The fact they can be made on tiny budgets is kind of a disadvantage, because the market place becomes bombarded with cheap imitations, stuff like found footage, it gives the genre a bad reputation and you need to work twice as hard to stand out.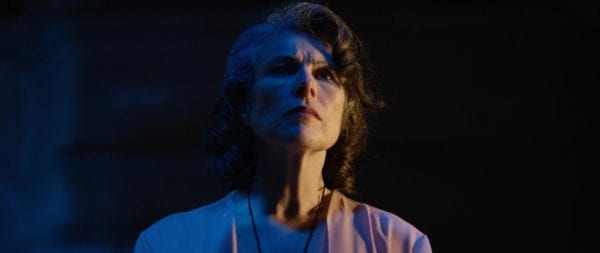 What is the typical turnaround on a film from conception to distribution?
Once I've got a script I'll prep for a month or so, we'll go into production for up to a month, then post-production tends to take 4-5 months. So the films are made pretty quickly. 7 months from finished script to finished film. Then you wait for the next film market and then you're probably looking at 6-12 months for the release. Escape From Cannibal Farm was shot in June 2016 and first got out on DVD in October 2017, but didn't come out in the USA until January 2018.
Are there any film-makers, particularly with a history in B movies who inspired you?
Charles Band and Roger Corman.
Best piece of advice about film production you ever received (Or read)?
Just get out there and make your film, don't wait, just do it! And have fun, the more fun you have making the film, the better the film turns out. I don't know where that advice came from, but its been true for me.
Where would you like to see the company in 5 years time?
I aim to keep doing what I'm doing, but making each film better, more action-packed, more gory, higher production values, continuing to explore the many horror sub-genres so that no two films are alike.
Mockbuster titling (The Hornet, coming in the wake of Bumblebee for example) and 'copycatting' have been a point of contention for years. It's a means to an end of course, but do you think some people make too big a deal about it considering something like the MCU can do a progressive chain of sequels and reboots?
I hate this, having to cash in on what's popular. I've been lucky to avoid blatant title rip-offs, but certainly in the marketing of indie films some sales agents want to rip-off current blockbusters, which we all fall victim too, and it often is the difference between success or failure with indie films. The more you copy a popular movie, the more success you'll have. If you try something new and original, your movie might be doomed… And that's just the way it is! You have to find a balance between the two, you should definitely be as original as you can be but you have to do it in disguise. Unfortunately people will buy what they know, and ignore new ideas. So play dirty to get your film into people's shopping basket, but then don't let them down, start them on a familiar trail before veering off to show them something unexpected. They actually put on my DVD cover "A psycho-sexual thriller disguised as a ghost story"! Ghost stories and haunted houses sell, they don't really get old, but a psycho-sexual thriller in the style of 70s Giallo films is a hard sell…
What would you say is the appeal of your films?
I describe my films as New Retro Horror, and that means horror for a modern audience that is clearly a throwback to 70s and 80s exploitation and B-movies in their look, style and subject matter, that's part of the appeal. They really don't make them like they used to… but I give it my best shot!
Describe the feeling of the first time you walked in a shop and picked one of your films off the shelf?
Its yet to happen as I've had bad luck with UK distributors… One went bust after we signed the deal, the other is still sitting on the film after 18 months… I get sent boxes of region 1 DVDs though, I have cupboards full!
What has been your most challenging film to make so far?
As the budgets get bigger, the films gets easier to make. So Deadman Apocalypse was likely the most difficult, Escape From Cannibal Farm was 22 days shooting back to back and that was gruelling… The others were mostly a joy to do, but its never particularly easy! Winterskin was horrendously cold, mostly nightshoots, everything was moving at half-speed. The Barge People was a battle with nature at times, wind, rain, the canal, and long night shoots again.
Your most enjoyable?
The House of Violent Desire was a dream because the whole cast was staying in a big holiday villa for the almost the entire shoot. We shot in a huge castle, right next door to our villa, plus my Mum and Aunt stayed with us doing the catering, so we were spoiled with food and wine. There was a cast of 9 people, and you have a lot of fun with a larger group of actors around, you become a little film-making family.
Do you have a personal favourite from your work so far?
Each film is better than the last. With Escape From Cannibal Farm being my first horror, I'd probably say that's where I made the most mistakes, but I had so much fun making it. The House of Violent Desire is the most unapologetically tailored to my personal tastes, the sales agents wanted to make the usual changes; cuts to the indulgent runtime (117 minutes), cuts to the sex and violence and a title change… but I insisted that they just leave this one alone, just this once! It's had a brilliant response from horror fans, I get some very nice messages, but I'd say it appeals to a niche audience.
What do you have coming up?
I'm half way through post-production on my 5th horror movie and its a real throwback to slow burning classic ghost stories like The Changeling, which is one of my favourite horror movies. Its set in 1960s England, we shot it at a stunning bleak country mansion, and for the first time I'm really going for scares. Later this year, the films I'm making are more what I'd describe as action-horror, creature-features etc, there's going to be a lot of splatter! Last year's films were slow burn suspense thrillers (although they both build to a chaotic climax) so the focus now is on full-throttle mayhem!
Many thanks to Charlie for his time. Check out the official website of Dark Temple Motion Pictures here.
Tom Jolliffe – Find me on Instagram here