Back in October it was announced that Warner Bros. had pushed back the release of Wonder Woman 1984, with the hotly-anticipated DC sequel opening in June 2020 as opposed to its planned November 2019 date.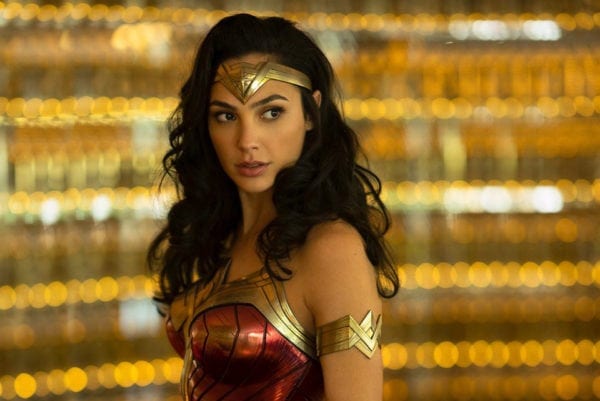 The news was somewhat surprising, given that Warner and DC held firm with its release date for Justice League despite significant reshoots (and a mustachioed Henry Cavill). However, producer Charles Rovan has explained to Collider that the filmmakers had always been hoping for a summer 2020 date and were having to rush the movie in order to meet the original 2019 release schedule.
"We always wanted the date that we are on right now. The studio felt that until their slate for the year before came together—and they had an amazing end of 2018—that they needed to have a big what I call aircraft carrier, a 'tentpole', in [2019]," said Roven. "We had a very rushed pre-production because Patty also did the TNT show and we had a very rushed post-production schedule in order to make the date that we were on, which was November 1st, 2019. We were doing it because the studio said they really needed it, and then at a certain point they came to us and they said, 'You know what, you guys are right. Let's go back to the month that you guys released [Wonder Woman] in, and take the extra time."
SEE ALSO: Wonder Woman 1984 is a "standalone film" like Bond
SEE ALSO: Wonder Woman 1984 looks "mind-blowing", says director Patty Jenkins
So, it definitely sounds like it was the right decision to push back the release, even though it means we're facing an extra seven month wait before Gal Gadot's Amazon Princess returns to the big screen.
Wonder Woman 1984 sees Gal Gadot once again leading the cast as Diana Prince alongside the returning Chris Pine (Steve Trevor), Ewen Bremner (Charlie), Said Taghmaoui (Sameer), Connie Nielsen (Queen Hippolyta), Robin Wright (General Antiope), Lisa Loven Kongsli (Menalippe), Doutzen Kroes (Venelia) and new additions Kristen Wiig (Ghostbusters) as Barbara Ann Minerva/Cheetah and Pedro Pascal (Game of Thrones), Natasha Rothwell (Love, Simon), Ravi Patel (Master of None, Grandfathered) and Gabriella Wilde (Doctor Who, Poldark) in an as-yet-unrevealed roles. It is set for release on June 5th 2020.