Josh Brolin, who stars as Thanos in Avengers: Endgame, has revealed how long his Marvel contract is.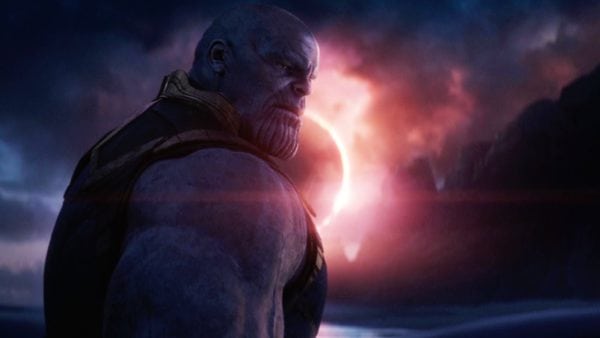 Avengers: Endgame is going to be a truly climactic event in the Marvel Cinematic Universe. While the MCU will continue, it will likely be quite different, with a new overarching story and characters leading the way.
What does this mean for Josh Brolin, the actor behind current big bad Thanos? Well, the actor was asked how long his contract with Marvel is during a recent interview with Variety.
"10. For the next 10 years, doing one a year," the actor said jokingly. "Kevin Feige, by the way, you hear that? No, I'm good. I'm on a one movie to one movie basis so we'll see what happens after this movie."
One assumes that Thanos' story will be coming to an end with Endgame, but of course – as we've seen in the past with the likes of Loki and Ronan – some Marvel villains have a habit of keep on popping up…
Avengers: Endgame stars Robert Downey Jr. (Iron Man), Chris Evans (Captain America), Mark Ruffalo (Hulk), Chris Hemsworth (Thor), Scarlett Johansson (Black Widow), Jeremy Renner (Hawkeye), Josh Brolin (Thanos), Brie Larson (Captain Marvel), Paul Rudd (Scott Lang), Don Cheadle (War Machine), Karen Gillan (Nebula), Chadwick Boseman (Black Panther), Tom Holland (Spider-Man), Sebastian Stan (Winter Soldier), Anthony Mackie (Falcon), Paul Bettany (Vision), Elizabeth Olsen (Scarlet Witch), Benedict Cumberbatch (Doctor Strange), Danai Gurira (Okoye), Benedict Wong (Wong), Chris Pratt (Star-Lord), Zoe Saldana (Gamora), Dave Bautista (Drax), Bradley Cooper (Rocket), Vin Diesel (Groot), Karen Gillan (Nebula), Pom Klementieff (Mantis), Tom Hiddleston (Loki), Gwyneth Paltrow (Pepper Potts), Evangeline Lilly (The Wasp), Letitia Wright (Shuri) and Tessa Thompson (Valkyrie).