Samuel Brace on Star Wars: Episode IX…
The Star Wars sequel trilogy can still be saved but we need J.J. Abrams to be the hero Luke couldn't be when he returns for Star Wars: Episode IX.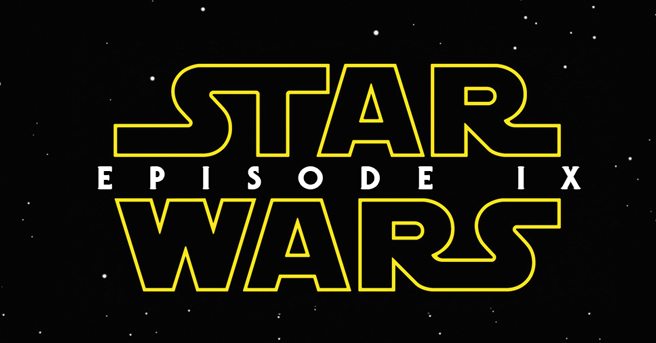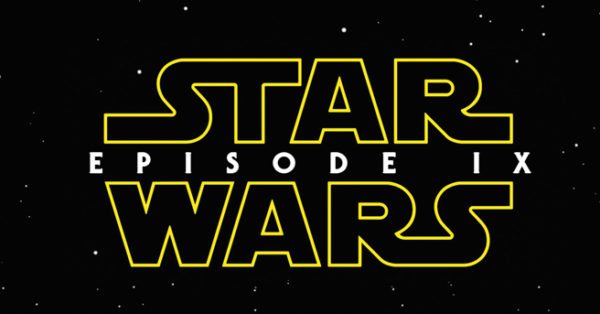 Star Wars: The Force Awakens wasn't a perfect movie, but it was the movie we needed, the movie Star Wars needed at that very specific moment in time. Yes, the J.J. Abrams directed film was very close in its narrative to A New Hope but at least it captured the essence of Star Wars. The Last Jedi sadly did not. The Force Awakens felt like a Star Wars movie while still offering up plenty of surprises for audiences. The Last Jedi certainly surprised us but it didn't feel like a Star Wars movie at all.
The Last Jedi was quite obviously a reactionary effort after the complaints leveled against The Force Awakens, but instead of just giving us a story we've not seen before, they tried to change what Star Wars is.
Part of what J.J. Abrams and his team accomplished with The Force Awakens was to set up a whole banquet of mysteries during the film, mysteries that needed solving, questions that audiences were so desperate to have answered down the line. From the Knights of Ren – just who were they and where are they know? – to Rey's parentage, Luke's strange absence, and of course the redoubtable Supreme Leader Snoke.
Snoke might have been the most intriguing element to emerge from The Force Awakens, with the character being presented in a way that begged of its audiences myriad questions:
Where did this powerful entity come from? Why haven't we heard of him before? What is his relation, if any, to existing characters in the canon? Where will his interest in balancing both sides of the force lead?
As audiences around the world sat down for Rian Johnson's The Last Jedi, all of these questions still needed answering, the mysteries had yet to be unravelled. It was a tantalising prospect but as we all know now, Johnson didn't want to play.
Not only was Snoke's life disappointingly cut short before we could find out any of the above, the Knights of Ren were entirely absent, Rey's parentage a non event, and Luke's big return was a dose of rather weak tea. Sure, there were some interesting moments but the rather febrile atmosphere that had been building among the Star Wars faithful was all but extinguished by Luke's lack of action. I have no problem with Luke being a little morose and upset with the way things have come to be, but the qualms of fans are not hard to understand or at least to sympathise with.
The film has many issues beyond a lack of fulfilled promise, not least that truly dreadful casino sequence, the superfluous characters, and easily avoidable plot holes – all of which have been talked about ad nauseam – but what about the future? The manner in which some fans are talking are as if there can be no hope, that Episode IX is already a lost cause, that Disney have ruined Star Wars for good. I find this all to be a little melodramatic. Sure, The Last Jedi was a step in the wrong direction and was a little like throwing a bucket of cold water on a raging fire but the good news is that the fire is far from out and with some sufficient fanning, its warm glow can be felt once again.
This is of course a task for J.J. Abrams, who is returning to direct the last entry in the sequel trilogy. Some were far from happy with the appointment of Abrams, especially the vocal minority that weren't in love with The Force Awakens, but I suspect a decent percentage will now be rather looking forward to J.J.'s return. The director has the chance to pick up what's left of the web he had begun to weave; the mysteries he presented in 2015 can still be answered, Star Wars can be saved.
But what can J.J. do to bring the faithful back home? Well, in actuality, there's an awful lot that can be done, and he can make himself mightily popular in the process. Of course new elements need to be presented but first and foremost the trilogy needs to follow through on what it started.
If the Knights of Ren finally make their debut (in something offer than a nebulous dream sequence) and do something of significance, that would be quite a moment indeed. If Snoke returns, in some form or another (force ghost? Not dead?), the sins of the past will come close to being forgiven. Snoke's backstory, while being one that fans are dying to know can be explored in another medium or in another film (much like The Emperor's) but that strange Last Jedi throne room scene needs to be proven to be a set up for something grander, being something else than just bad writing. J.J. knows fans love the character, and while hopefully the plan (please God, let there be a plan) was to have Snoke return, Abrams can score untold points and rapturous applause by throwing audiences a bone in this regard.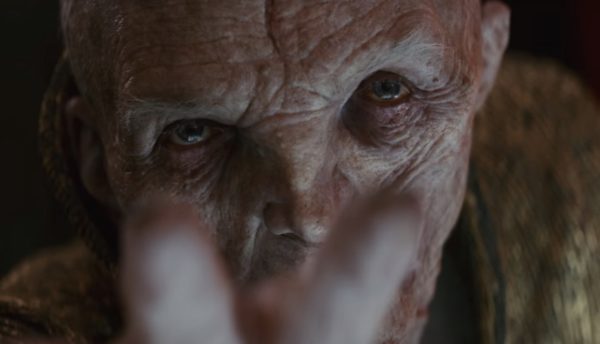 It seems all but guaranteed that Luke will figure in proceedings, despite Mark Hamill's unhappy comments regarding what the character has become. If audiences can be rewarded with a grand moment of action that was denied to them in the Episode VIII, if Luke does battle with Snoke, for example, in the ethereal realm… well, that would be more easy point scoring for J.J.
I've never been one for unabashed fan service but some damage control is needed here and J.J. can be the one that gives it to us. The best thing about Abrams' return is that none of this should be antithetical to his own vision, the above is simply a continuation of what he started in TFA, so the above requests are hopefully not out the realms of reasonable possibility and might just be congruent with the director's vision for the trilogy's end.
The Last Jedi wasn't Star Wars' nadir, the franchisee isn't over, but Abrams and co need to sharpen their tools, there is work to be done, work that can see us finishing up the trilogy in wondrous style and reinstalling that truly unique feeling of felicity that only Star Wars can conjure.
So to sum up, let me leave you with a quick fire wish list that I presume all Star Wars fans should be able to climb on board with, desires which have already been mentioned as well as some other small additions, earning J.J. and the franchise bonus points in the process. Of course, feel free to add your own in the comments.
Snoke's return and revelations of a grander plan (essential)
The Knights of Ren (essential)
Force ghost Luke (essential)
A lightsaber duel worthy of ending the saga (essential)
Anakin force ghost appearance (bonus points)
Restraint in cramming in ancillary characters to the film's plot (bonus points)
Phasma doing something cool (bonus points)
Implementing Duel of the Fates into the score (bonus points)
Of course, none of this will palliate the crimes of The Last Jedi, but it would go a long way in mending the wounds inflicted by a film that just didn't really get Star Wars.
A version of this article was originally posted in December 2017.
Samuel Brace