Michael Dougherty, director of Godzilla: King of the Monsters, has compared the epic battle ahead in next year's MonsterVerse crossover Godzilla vs. Kong with the classic Rocky vs. Drago matchup in Rocky IV.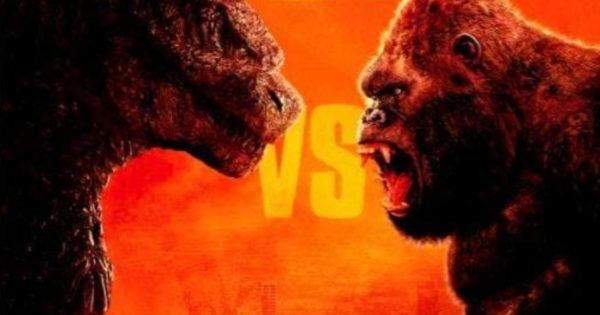 While many fans around the world are eagerly anticipating Godzilla: King of the Monsters, they also have their eyes on the film in the franchise that comes after that, the much anticipated Godzilla vs. Kong.
It's surely going to be a colossal tussle between the two monsters but writer Michael Dougherty has offered a comparison to whet the appetite, likening it to the David vs. Goliath fight between Rocky and Drago in Rocky IV. Speaking to Bloody Disgusting, he said:
"We're looking at an almost David vs. Goliath situation. Because everyone, the moment you say Godzilla's going to fight Kong, your first reaction is Kong doesn't stand a chance. Godzilla's got his radioactive breath, et cetera, et cetera. But then if you really take the time to look at Kong as a character, it's like, okay, in Skull Island he was an adolescent, so he was still growing. So who knows how big he is since the 1970s when they first met him? Kong is extremely intelligent. As a primate, he's a tool-user. So he's got speed, he's got agility, he might have some good size. And I like a good underdog battle. You know, it's like watching Rocky go up against Ivan Drago. It seems like it's unfair but clearly, this means the underdog might have a few surprises."
SEE ALSO: Read our review of Godzilla: King of the Monsters here
Well, if fans weren't excited to see the fight before, these comments will surely help. Does King Kong really have a chance against Godzilla? We will have to wait to find out in March 2020.
In a time when monsters walk the Earth, humanity's fight for its future sets Godzilla and Kong on a collision course that will see the two most powerful forces of nature on the planet collide in a spectacular battle for the ages. As Monarch embarks on a perilous mission into uncharted terrain and unearths clues to the Titans' origins, a human conspiracy threatens to wipe the creatures, both good and bad, from the face of the earth forever.
Godzilla vs. Kong is being directed by Adam Wingard (The Guest, Blair Witch) and sees Millie Bobby Brown (Stranger Things), Kyle Chandler (Bloodline) and Ziyi Zhang (The Cloverfield Paradox) reprising their roles from the upcoming Godzilla: King of the Monsters, while new additions to the MonsterVerse include Alexander Skarsgard (Big Little Lies), Julian Dennison (Deadpool 2), Brian Tyree Henry (Atlanta), Demian Bichir (The Hateful Eight), Rebecca Hall (Holmes and Watson), Jessica Henwick (Iron Fist), Eiza Gonzalez (Baby Driver), Shun Oguri (Crows Zero), and Lance Reddick (The Wire). It is set for release on March 13th 2020.