Thanks to Animation Magazine, we've got a first look image from the upcoming Angry Birds animated TV series featuring Red, Chuck and Bomb; take a look here…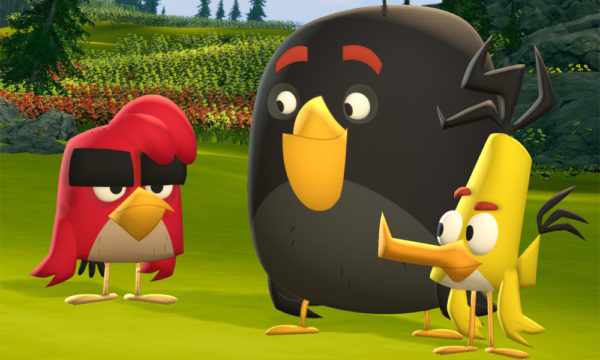 Based on the hugely successful video game franchise, Angry Birds is produced by CAKE, Rovio Entertainment and Yowza! Animation. The official description for the series reads:
Accompanied by a cast of brand new feathered friends, a host of troublemakers and the much-maligned Piggies, our fledgling heroes escape the confines of school life in an ultimate tale of feathers, friendship and trouble! Explosive antics and improbable pranks see the birds pushing boundaries and breaking all the rules as they cope with rivalry and fitting in, in crazy summertime adventures that Angry Birds fans of all ages are sure to enjoy.
"We have had a lot of fun putting this project together," said Tom van Waveren, CEO & Creative Director, CAKE. "We are immensely proud of the outcome and are looking forward to sharing with the industry and with our partners who have already indicated strong interest in the series."
In addition to the new series, fans also have the animated sequel The Angry Birds Movie 2 to look forward to, with the film set to open in cinemas this August.