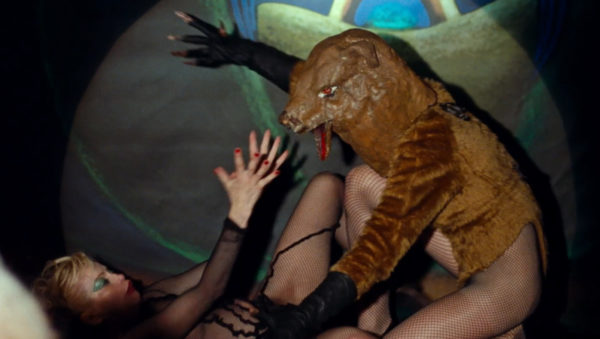 Mubi has announced the upcoming UK release of filmmaker Yann Gonzalez's (You and the Night) slasher Knife + Heart, which is described as "an erotically kitsch love letter to European giallo, American grindhouse cinema, and '70s gay pornography" and stars Vanessa Paradis and Nicolas Maury. Check out the UK poster, synopsis and trailer here…
Following the dramatic breakdown of her relationship with her girlfriend, gay porn producer Anne (Vanessa Paradis) launches herself into her latest and most ambitious film production. But as shooting gets underway, one of her stars is brutally murdered. Soon it becomes terrifyingly clear that a homicidal maniac is intent on bumping off the cast, one by one.
Knife + Heart is released in UK cinemas and exclusively on Mubi from July 5th.