The New York Film Festival has revealed that Martin Scorsese's The Irishman will have an incredible run-time of 210 minutes – equivalent to three-and-a-half hours long.
In comparison to Scorsese's other films, The Wolf of Wall Street was 180 minutes long, Casino was 178 minutes long, The Aviator was 170 minutes long, and Gangs of New York was 167 minutes long. This makes The Irishman the longest feature film the legendary director has ever made.
The Irishman is set to make its debut at the New York Film Festival on 17th September before hitting select theatres in the U.S. on 1st November, before eventually, releasing on its home of Netflix on 27th November worldwide.
SEE ALSO: Watch the trailer for The Irishman here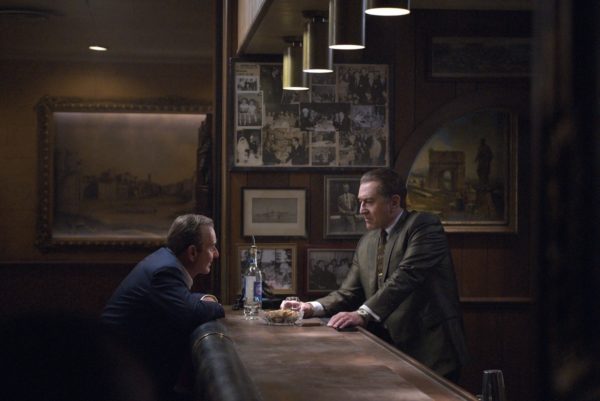 Robert De Niro, Al Pacino and Joe Pesci star in Martin Scorsese's THE IRISHMAN, an epic saga of organized crime in post-war America told through the eyes of World War II veteran Frank Sheeran, a hustler and hitman who worked alongside some of the most notorious figures of the 20th Century. Spanning decades, the film chronicles one of the greatest unsolved mysteries in American history, the disappearance of legendary Union President Jimmy Hoffa, and offers a monumental journey through the hidden corridors of organized crime: its inner workings, rivalries and connections to mainstream politics.
The Irishman stars Robert De Niro, Al Pacino, Joe Pesci, Harvey Keitel, Ray Romano, Bobby Cannavale, Anna Paquin, Stephen Graham, Stephanie Kurtzuba, Jack Huston, Kathrine Narducci, Jesse Plemons, Domenick Lombardozzi, Paul Herman, Gary Basaraba, and Marin Ireland.