Alec Frazier on Robert Pattinson and his casting as Batman…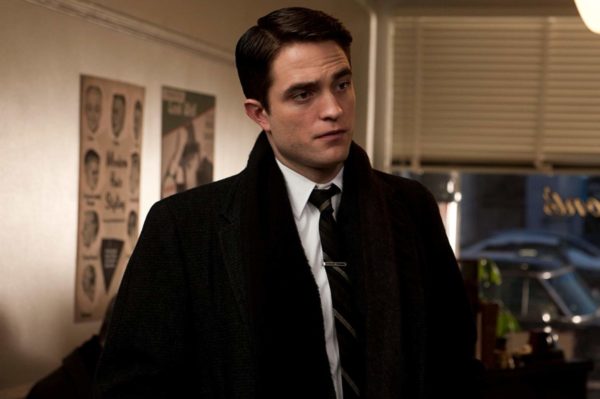 Recently, Robert Pattinson was confirmed to be playing the next Batman by Warner Bros. Entertainment. He is a tremendously talented actor, and I wish him all the best. However, there has been much antipathy towards him taking the role. Some of the opposition has been reasonable, but most of it has just been hateful and spiteful.
A great deal of the negative feelings towards Robert Pattinson stems from ignorance of his acting career. A decade ago, he starred in a set of romance movies in which a young woman falls in love with someone who just so happens to be a vampire. This, of course, is The Twilight Saga. However, since then, Pattinson has gone mostly underground, and has starred in an endless number of independent films. His detractors act as if these films do not exist. They can be excused for not knowing about these films, provided that they reserve their judgment until they have researched and hopefully viewed some of these works. However, said detractors do not reserve their judgment, and instead slam Pattinson for starring in Twilight a decade ago.
The films Pattinson has starred since in are truly remarkable. There is a period romance called Remember Me, which examines the value of relationships in the here and now, and the importance of living every day with dignity and gusto. There is an adventure film about exploration in the Amazon called The Lost City of Z, in which Pattinson plays part of a team searching for a lost civilization hidden deep in the jungle. There is an incredible thriller called Good Time, in which Pattinson plays a dirty, gritty, dubious character who engages in a night filled with serious wrongdoing in order to get his brother out of jail. There is an outer space drama/horror film called High Life, about an isolated spacecraft filled with hardened criminals and the profound psychological conflicts that ensue. Robert Pattinson is much more than a pretty face, and has portrayed a truly diverse group of characters amazingly well, and the critics agree, having given him endless awards and praise. Do not simply judge him based on one franchise that he did over a decade ago, for that judgment is poor.
Pattinson has received many honors from critics, film viewers, and filmmakers. He has gotten at least five standing ovations at the Cannes Film Festival. In fact, the quality of his work since Twilight has been so meticulously acted, so fully embodied, and so outrageously good that one could actually argue that he is too good to play a franchise character like Batman. Nonetheless, all of his works in the last several years have been with directors that he has specifically chosen to work for, and The Batman is no exception. Therefore, Pattinson must feel absolutely confident of the filmmaking team to deliver a high-quality work. And, of course, the team must believe in him.
Some of you may remember thirty years ago when Warner Bros. caused a stir by casting Michael Keaton as Batman, a relative nobody who was best known as a scatological ghost in Beetlejuice. Similarly, people may remember when Warner Bros. caused another stir by casting Heath Ledger as the Joker, who was best known as a wannabe knight in A Knight's Tale. Both performances were tremendous. Pattinson's range of emotions is truly fantastic, and he has been involved in a wide variety of genres, and has aced them all, including western (Damsel), science fiction (High Life), romance (Remember Me), LGBTQ (Little Ashes), period drama (Bel Ami), adventure (The Lost City of Z), thriller (Good Time), and even dystopia (The Rover).
Pattinson has demonstrated a wide variety of range, and immeasurable talent, yet people seem intent on lambasting him for a supernatural romance series he did ten years ago. This is as if to say that growth and change in human beings is not possible, which we all know is hogwash. Whether or not The Twilight Saga was quality entertainment, it is not indicative of Pattinson's whole body of work any more than Interview with a Vampire is indicative of Brad Pitt's whole body of work. Pattinson has displayed an immense talent for acting out a tremendous range of characters and emotions. Do not make an uninformed judgment and categorically deny that Pattinson can play The Batman. Instead, throw out preconceived notions, and make an informed judgment.
Alec Frazier