Rian Johnson, who is set to direct a new trilogy of Star Wars films, says Lucasfilm hasn't yet decided on their upcoming schedule.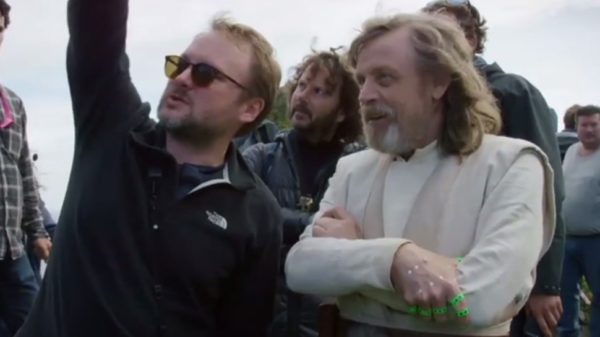 The Skywalker saga is set to come to an end this December with Star Wars: The Rise of Skywalker. And when it comes to movies, fans don't really know what's coming next. Rian Johnson, the director of The Last Jedi, will be directing a new trilogy but when will this get going?
Well, Johnson himself isn't quite sure as he told the Evening Standard, while promoting his new film Knives Out, that Lucasfilm hasn't settled on a schedule yet. When asked if Star Wars will be his next gig, the director said:
"The truth is they're still figuring out their schedule, their game plan, so if it's possible for me to squeeze in another film before or while working on that, I will."
SEE ALSO: Star Wars: The Rise of Skywalker rumours on The Emperor's master plan and Rey's surname
Lucasfilm has three Star Wars movies scheduled for release in 2022, 2024 and 2026, although it's previously been suggested that the 2022 movie will come from Game of Thrones showrunners David Benioff and D.B. Weiss.
Once The Rise of Skywalker comes out, Lucasfilm will surely be more open about exactly what's coming next in terms of their big-screen productions. Until then, we will just have to be patient.