The Antenna, 2019.
Directed by Orçun Behram.
Starring Ihsan Önal, Gül Arici, Elif Cakman.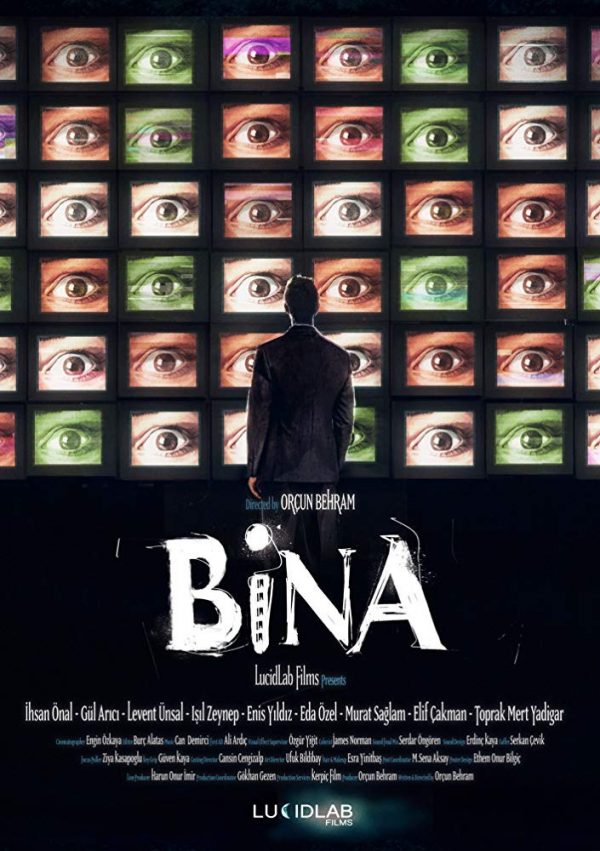 SYNOPSIS:
As an ominous midnight government bulletin draws nearer, a tower block and its inhabitants come under siege from a mysterious, deadly liquid seeping from the building's antenna.
A clunky mix-match of familiar genre tropes and far-from-subtle social commentary permeates Turkish writer/director Orçun Behram's The Antenna: a political allegory-cum-horror film about class, sinister government regimes, and thick, murderous goo.
Set in a dystopian future — an era of vintage radios, retro TVs and, it seems, absent of smart phones — Behram's debut feature casts a wider eye over the issues facing contemporary Turkey through the microcosm of a crumbling apartment complex and its struggling inhabitants. Although, in its dealings with themes of totalitarianism, freedom of speech and the influential power of media, it's likely to have a far greater, wider-reaching resonance.
With the cryptic promise of a bulletin being broadcast at midnight, the installation of new government-sanctioned antenna brings about tragedy at a decrepit tower block. After being alerted to a strange, dark sludge dripping from the walls of an apartment, sleepy utility man Mehmet (Önal) is sent to investigate and resolve the issue. Unbeknownst to him, the substance poses a very palpable threat: either killing the building's residents or turning them against one another in a wild, murderous frenzy.
Such occurrences coming so soon after the arrival of the new antenna is hardly a coincidence, of course. With the thick substance accompanied by a sound eerily like the crackle of white noise, it's not difficult to tune into where the true malice of this tale lies. But, if The Antenna's rather zany premise promises a stinging pertinence, it feels much less sharp in its execution.
An early flurry of character interactions that stem from suggested family frictions and the reverberating impact of unemployment hint at some intriguing, poignant sub-plots. However, any trace of nuance is soon drowned in the inky slime of death and destruction that quickly descends over proceedings. Things feel equally underdeveloped in the film's Orwellian-tinged depiction of hierarchy which, despite existing in a future of all-seeing, all-hearing technology, ironically suffers from being an all-too-distant, all-too-enigmatic component of Behram's story.
There is, however, some arresting, inventive imagery that imbues the film's final act, igniting a striking visual surge of several noteworthy sources — think Cronenberg, with the occasional bolt of Lynch and momentary blast of Gilliam. But, ultimately, The Antenna fails to conduct enough of the much-needed spark to switch up the film's rather bland blend of B-movie shocks and half-charged satire. In the end, The Antenna just gets its wires crossed.
Flickering Myth Rating – Film: ★ ★ / Movie: ★ ★
George Nash is a freelance film journalist. Follow him on Twitter via @_Whatsthemotive for movie musings, puns and cereal chatter.