Tom Jolliffe on the Martin Scorsese and Marvel debate…
One of cinemas greatest living directors, with around 50 years of crafting artistry behind him caused a storm recently with his comments dismissing Marvel films as 'not cinema' and 'theme parks.' Quite a few fired back (with plenty of politeness it should be said) who have worked in these comic book films. Robert Downey Jr., Samuel L. Jackson and more, whilst others have put their two cents into the debate on either side, including Jennifer Aniston who bemoaned the over-saturation of Marvel films.
Most vitriolic within the debate have been some of the Marvel fans who have dismissed Scorsese as either old, overrated or condescending. As with everything that ends in a heated online exchange, Scorsese has been taken slightly out of context, and there's been an over-reaction. Indeed, in the end, like everyone, he's entitled to his opinion.
As mentioned, those on the overly defensive camp, as if Scorsese's words were somehow a fiercely impassioned attack, rather than casual aside, shot back with Marty's age. Is he behind the times? Is he just being a cantankerous old coot? Well, for my mind, as a cineaste, when Marty talks, you listen. Very few have such a passion about 'cinema' as Scorsese. He might not be 'with it' but there are undoubtedly key differences between the films he grew up with which populated cinemas, and indeed the cinematic experience nowadays.
If Scorsese lists directors like Powell and Pressburger, Hitchcock, Ford, Kurosawa and Welles across predominantly a period through the 50's-60's (his formative years) as favourites, it shows a marked difference in what a teenage Scorsese had placed before him and what the modern multiplexes are geared toward. Almost every town had a cinema in days gone by. Those too weren't the 10 screen multiplex cinemas that began sprouting in the 80's/90's either. Cinemas had maybe 2-3 screens, playing a wide variety of films and audiences indeed would enjoy a mix of genres. As an experience, cinema catered, fairly, for everyone. Scorsese broke out in the most exciting and creatively engaging period in American cinema and indeed grew up in a time when foreign cinema was becoming more easily accessible, and seeing films from Asia and Europe hugely contributed to the golden era of edgy American artists like Marty, Francis Ford Copolla etc.
The 70's had an overriding cinema of darkness and pessimism and a freeing exploration of intense themes, sex and violence. The latter part of the decade would see a shift in cinematic tastes and the birth of the blockbuster as we know it. The likes of Jaws, Rocky, Close Encounters of the Third Kind, and most notably of course, Star Wars altered tastes. Suddenly 'event' movies were offering escapism over intensity. Scorsese released his first masterwork in 1976, Taxi Driver. It came the same year as Rocky, which tonally of course is the polar opposite, but that year itself, and those two duking it out for Oscars (along with Network) perfectly encapsulates a closing of one cinematic trend in exchange for another. By the 80's, with blockbusters, as Spielberg was coming into prominence, we were seeing escapist entertainment and 'events' beginning to take over cinema. At the same time, certain genres, like B-movies, exploitation flicks were being pushed to smaller independent cinemas and straight onto the rising VHS format (which also offered a platform for foreign films too).
So cut forward 30 or so years and indie cinema chains are virtually extinct, arthouse cinemas (those of which do survive, like Curzon, are often chains) are minimal and most cinemas are the large scale multiplex chains. You would imagine then, just as an example for me, that having lived locally to two cinemas (an 8 screen and a 12 screen, before moving) I'd be overwhelmed with diverse options. However I've lost count of the number of intriguing indie films which caught my eye which weren't shown (that would have essentially required a trip in to London). I still enjoy a good blockbuster, or profiled drama (like the beefily marketed Oscar fodder) but sometimes that lack of choice can be frustrating, particularly when a big Marvel event could on a given day be playing across three screens simultaneously because we also now have to account for 2D and 3D versions too. Likewise the large, almost soulless auditoriums with ear shatteringly obnoxious sound systems (ask Hugh Grant) and regular projection problems (because honestly, these days people genuinely may not understand how a film is intended to be displayed, whether it's their job or not to do so) take away from the enjoyment.
Cinema is a markedly different beast now. If you've grown up only knowing this then you may not fully get what Scorsese is saying, even if his words are perhaps unnecessarily dismissive. The Marvel films have managed to emotionally engage at their best. Downey Jr. has been excellent as Tony Stark during his run. At the same time, in a couple of the films he's been below par, even a little bored. So the limitations of that role that may affect certain films did play on his mind (notably Iron Man 2 and 3 for me). Still, he was afforded better arcs in the final forays of recent years.
There does however seem to be an almost lackadaisical acceptance that some of the Marvel films are more insightful, intelligent, culturally and emotionally engaging than they genuinely are, in the same way as we're seeing Joker being oversold,(ironically as something that owes a little too much in some of Scorsese's own work, minus the subtlety). If Scorsese's words might suggest they are 'bad films' that would be harsh, but certainly, 'good' is about as far as you could analyse them through a cinephile's telescope. Being with it and down with the trends also seems to affect some critics. The ratings delivered through almost the entire MCU might suggest we're watching films on a par with classic Scorsese, or those auteurs he grew up studying. We're not. There have been standouts, undoubtedly, but they're all formulaic and largely have a consistent spine.
If the default for many critics is to enjoy Marvel, the default for DC is different, but are the films largely that different between their equilibrium? I don't think so if you look close. Marvel have just hit higher peaks, and not as many lows…still, they've arguably been less thematically daring. Ultimately The Avengers etc. are films people watch while playing with their phones, and the others in the room generally don't care (whereas a phone pulled out during Pacino's first kill in The Godfather would and should inspire face punching dished out to Texty McTexterson). When it gets loud enough to rouse the attention the viewer can look up and enjoy the elements Scorsese compared with theme parks.
Jennifer Aniston's dismissal, given her questionable CV, was met with less vitriol and a lot more irony, but one point still rang true. There's too many Marvel films. A new Phase recently announced shows no signs of slowing either. It's not that they're going to fill cineplexes with a load of shit. Far from it. They'll maintain their consistency. Ticking just enough emotional boxes in among the escapism, the humour and the smash and bash. Still, Disney as an overriding entity is basically propping up our multiplexes at the moment. Name five films in recent years which aren't Disney (who also own Pixar, Marvel and now Fox) which have grossed a billion worldwide? Joker is a recent example of a huge hit. Shot for allegedly around a quarter of what Marvel films tend to cost, it's gone past half a billion, marking Warner Bros' highest grossing film of the year. Still…that's chicken feed compared to what Marvel/Disney tend to gain with consistency (even if Joker will be just as profitable).
If Disney is one of few consistently profitable studios, cranking out mega films with great regularity, and grossing the most, then of course it ends up looking as if they're propping up cinema. They kind of are. Audience tastes have changed before. Scorsese, and part of the point of what he was saying, has seen this during his cinematic journey. The danger is if no one goes to watch Avengers or the latest Disney remake, that they just won't go to the cinema full stop. Studio's won't suddenly crank out lower budget, interesting cinema, or films in the mould that Scorsese would like to see more of. The money is all too rarely going into these films. Most that is, and see Scorsese's upcoming The Irishman for an example, is going into Netflix originals (and other platforms). It would take a couple of years of underwhelming box office crashes from once sure-things but it could kill entire cinema chains quite easily, and indeed studios.
It's not simply a question of making more original material either. It's about engaging audiences, giving them films they might want, and whilst Joker was pretty good (not great) its dark tone and slow pace has at least showed that a younger audience will stick with something more considered than a 'theme park ride.' Ultimately the pre-occupation needs to come back to story, character and prescience. Cinema is focused almost predominantly on commodity these days. 'Original' failures like the recent Gemini Man do nothing for the cause of originality sadly.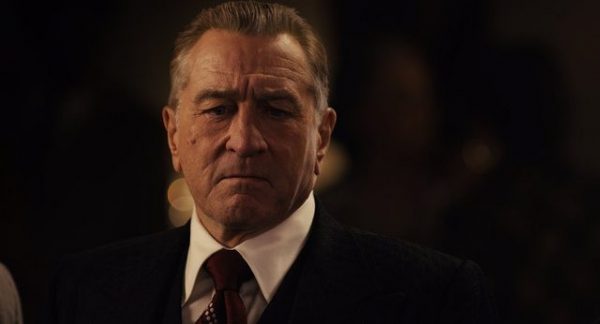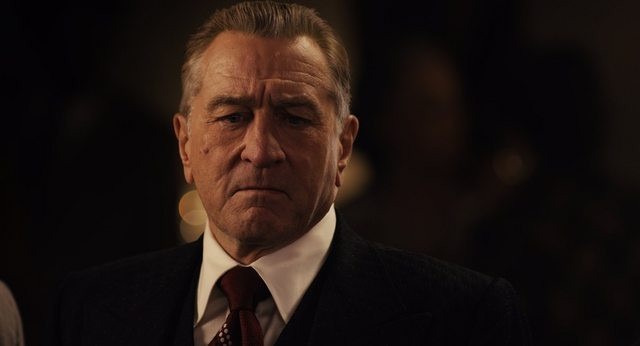 Where do you stand on the Scorsese/Marvel debate? Do we need to see more focus on interesting, original content? Or as Scorsese puts it 'cinema of human beings trying to convey emotional, psychological experiences to another human being.' Let us know in the comments below or on Twitter @FlickeringMyth…
Tom Jolliffe is an award winning screenwriter and passionate cinephile. He has several features due out on DVD/VOD in 2019/2020 and a number of shorts hitting festivals. Find more info at the best personal site you'll ever see here.