In a recent interview with Jimmy Fallon on The Tonight Show, Captain America himself Chris Evans revealed a scenario where he ruined the ending of Avengers: Endgame regarding how his character was getting a send-off in the Marvel Cinematic Universe for The Falcon actor Anthony Mackie.
"While we were filming in Atlanta, I had a few people over to watch football or something, and Mackie was the first one to show up," Evans said. "I didn't know he didn't know what was going to happen. I say, 'Hey, man, isn't that scene fantastic?' and he said, 'What scene?' And I said, 'The scene where I give you the shield!' And he said, 'You're giving me the shield? And I said 'Oh no.'"
He added, "So I ran to my room and I got the scene and gave it to him, and I got to watch him read the scene for the first time where he's getting the shield," Evans continued. "And he was so happy and you immediately feel like, 'Man, maybe I robbed this moment, maybe [Marvel Studios president] Kevin Feige deserved this.' But it was so nice to share it with him. He was so happy and so deserving. It was a nice way to have — just between us — the transition of characters."
SEE ALSO: It could be ten years before Marvel builds up to another Infinity Saga-level story, says Avengers: Endgame producer
Although this is seemingly goodbye from Evans and the iconic shield has been passed on, Mackie has previously claimed he will remain The Falcon when he stars in the Disney+ series, The Falcon and the Winter Soldier, in 2020.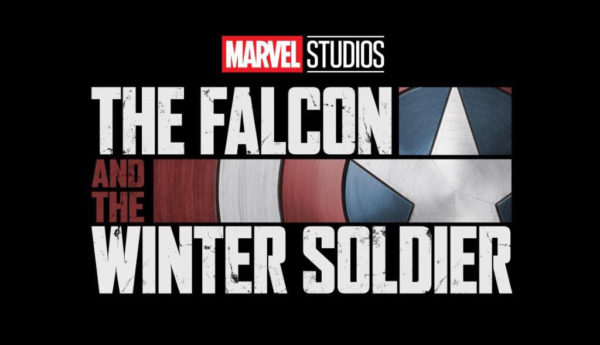 Avengers: Endgame stars Robert Downey Jr. (Iron Man), Chris Evans (Captain America), Mark Ruffalo (Hulk), Chris Hemsworth (Thor), Scarlett Johansson (Black Widow), Jeremy Renner (Hawkeye), Josh Brolin (Thanos), Brie Larson (Captain Marvel), Paul Rudd (Scott Lang), Don Cheadle (War Machine), Karen Gillan (Nebula), Chadwick Boseman (Black Panther), Tom Holland (Spider-Man), Sebastian Stan (Winter Soldier), Anthony Mackie (Falcon), Elizabeth Olsen (Scarlet Witch), Benedict Cumberbatch (Doctor Strange), Danai Gurira (Okoye), Benedict Wong (Wong), Chris Pratt (Star-Lord), Zoe Saldana (Gamora), Dave Bautista (Drax), Bradley Cooper (Rocket), Vin Diesel (Groot), Karen Gillan (Nebula), Pom Klementieff (Mantis), Tom Hiddleston (Loki), Gwyneth Paltrow (Pepper Potts), Evangeline Lilly (The Wasp), Letitia Wright (Shuri) and Tessa Thompson (Valkyrie).