Anna Biller
(Must Watch Movies: The Love Witch)
If you haven't seen The Love Witch, stop what you are doing and watch the movie immediately. Much like Robert Eggers and his need to create his style, Anna Biller is making a place in horror for her extraordinary work.
With her comedic debut Viva and her horror comedy The Love Witch, Biller seems to love horror from the 1960s. Instead of making a copy and paste homage, Anna Biller adds a focus on capture the women in her film through the female gaze and gives it a spin that feels so fresh for being a throwback.
Jennifer Kent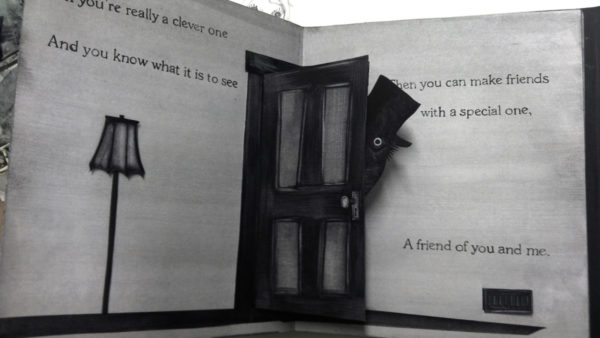 (Must Watch Movies: The Babadook)
When you have such a significant genre debut, it isn't always easy to follow. Jennifer Kent might do it with her next film, The Nightingale. Although, it will be hard to recapture the iconic meme magic of The Babadook.
Something about the work of Jennifer Kent feels so personal like you are peeking directly into her brain. Kent seems to understand that horror needs to reach to the crowd, but also hit each viewer individually. If she's given a chance, her take on a Hollywood horror could illicit visceral reactions like her creative peers.
Jordan Peele
(Must Watch Movies: Get Out, Us)
When you look back at his career, it's wild to think Jordan Peele would be one of horror's most promising talents. His work is comedy was always great, but you could never predict Peele would make movies like 2017's Get Out or Us.
Even his reboot of The Twilight Zone is striking as he's taking his love of horror to every platform. Next up for Peele is a remake of Candyman that he's producing, which proves he's willing to pass the horror torch off to anyone else. We might be looking at another James Wan or Jason Blum here!
Ari Aster
(Must Watch Movies: Hereditary)
Coming in with a film like Hereditary can shoot any director to a "must-see" list. A24 is a company that has its finger on the pulse of horror, and Ari Aster is the doctor trying to keep it alive. Not saying the genre is dying, but Aster has a much-needed vision.
Ari Aster is coming out with a film in a few weeks called Midsommar, and it's said to be another wild piece from the newcomer. Even fellow director Jordan Peele called it 'atrociously disturbing.' Hereditary got genuine Oscar buzz, so let's see if he can keep up these high-caliber horror entries.
Does your favorite modern horror director make this list? Which director here are you most interested in seeing? Share your thoughts in the comments below, or reach out to us on Twitter @FlickeringMyth.
EJ Moreno