Tom Jolliffe looks at the controversy surrounding Anna Paquin's role in The Irishman…
As we sit here in an age where voicing an opinion is so simple, we have also witnessed the rise in the self-righteous keyboard warrior, who stands heroically in front of the oppressed (even if said oppressed never asked for it). In this age of woke culture, where every film must now pass a checklist (which differs between every hero), it's increasingly difficult for prominent filmmakers to make something without having to answer to criticism over everything from diversity, to the case of Scorsese somehow guilty of making men only films with poor roles for females. Now in some cases, Hollywood has a lot to answer for. To call them up on it is right. To call up Scorsese, specifically to defend the fact The Irishman only dishes out a couple of lines to Anna Paquin? Ludicrous.
A couple of weeks ago the point was brought up and latched upon and now the film is out and the rest of us have a chance to see it. Scorsese had to even break away from answering Marvel related questions, to defend himself for not giving Paquin enough lines. Here's the thing…yes, Scorsese does make films about men, and doesn't have a long lineage of female central characters. Still, all manner of ridiculous things were thrown against him, including an accusation he doesn't have good roles for women. Now opinion is one thing, but if you want to make hyberbolic overstatement as if you're somehow standing up for the sisterhood (most of these commentators have actually been men), then it's probably not a good idea to undermine the great work of Cathy Moriaty in Raging Bull, Jodie Foster in Taxi Driver, Lorraine Bracco in Goodfellas, Barbara Hershey in The Last Temptation of Christ, Juliette Lewis in Cape Fear, Sharon Stone in Casino, Sandra Bernhardt in The King of Comedy (to name a few). All excellent, rich, performances. Who else? Oh yeah, Anna Paquin in The Irishman.
Scorsese, not that he needed to, explained why his stories tend to be male-centric, but in making a point (and thunderously prodding it home as is the 2019 way), some conveniently forget a fine tapestry of interesting supporting roles over the years (many of which brought with them award recognition). Maybe Scorsese should have had Jimmy Hoffa rewritten as female? Janet Hoffa? Anyway, in driving home the point that Paquin is not given her dues, many have entirely missed the point. Not only of her role and the impact it has on the protagonist, but in acting in general. Is a performance and its worthiness judged on just screen time and the amount of dialogue? Further, and most depressing, many of the commentators spouting such utter, contemptuous shit are actually film critics. Paquin has 10 minutes of screen time that pack a punch and she manages to do this without saying much. Her character as written (and also portrayed by Lucy Gallina in youth) is quiet, a little withdrawn and observant. The arc from first witnessing her father Frank (De Niro) using his local prominence to intimidate, to their final fleeting encounter is beautifully portrayed by all. The point is, she doesn't need to say it, it's written on her face, it's the work of a fine actress doing what actors do at their very best, and that is to act without words. Dialogue can be a crutch. You can state what is happening, what is felt. You can cheat with dialogue.
The real tragedy of viral woke-ism is when it overshadows something great. In this case, it would be a shame if Paquin's sterling work here was overshadowed because a handful of 'warriors' latched onto a minor point and needlessly thrust a spotlight on it. In the end this is a story, of which Scorsese has well established legacy, involving historic characters within that shady underworld circle. It's not only, and finally, the first successful attempt at telling a good Hoffa story, but it's a triumphant return to blistering form for Pacino, De Niro and Pesci. Maybe one day Scorsese will tell another tale. Maybe he'll have a female lead finally, but in a more open and inclusive cinematic landscape, when the likes of Greta Gerwig et al are being given license to tell their stories, maybe Scorsese can stick with what he's comfortable with. Within that, he'll continue to have interesting female roles with great performances.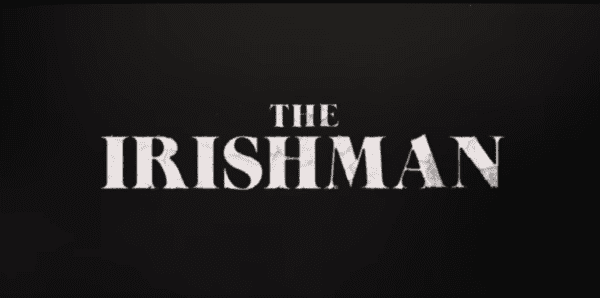 In the meantime, now that The Irishman has dropped on Netflix, check out, far and away the film of the year, appreciate the masterful work of the greatest living director and don't overlook Anna Paquin's impactful, important role in the film.
Tom Jolliffe is an award winning screenwriter and passionate cinephile. He has several features due out on DVD/VOD in 2019/2020, including Cyber Bride and Scarecrow's Revenge both available on Prime. Find more info at the best personal site you'll ever see…https://www.instagram.com/jolliffeproductions/