Josh Boone, the director of The New Mutants, has explained why the film's mutants are not at Xavier's School for Gifted Youngsters.
After a long and arduous production cycle, Josh Boone's The New Mutants is finally nearing its release date, giving fans the chance to see the last of Fox's X-Men movies before Disney fully takes over.
The film centers around a group of young mutants, kept inside a mysterious facility but why are they not at the familiar X-Men mansion, under the care of Charles Xavier? Well, Josh Boone has explained the setting to Screen Rant:
"They're very much in a place that's like a psych hold for mutants who are too dangerous to be at the mansion. You know. I'd tell you more, but there's twists and turns and all that. But yeah, there's a doctor there who helps them and they do that stuff. Like I said, a little Girl Interrupted and Cukoo's Nest and a horror movie."
The film's set designer, Molly Hughes, also added: "We settled on here because, well, it's beautiful and it's isolated and we could have kind of the run of it. We did a lot of demolition to create our interiors because we couldn't just walk into our interiors and shoot them. Most of them were falling down. We kind of came here for the shell. I love the windows and the trees and the old red brick. It has that New England, Salam Witch Trials, possibly English, playing on the X-Mansion, kind of turning that on its head. That's how we ended up here."
SEE ALSO: Anya Taylor-Joy says The New Mutants has a tone unlike any other movie
Are you looking forward to finally seeing The New Mutants? Let us know in the comments below and on Twitter @flickeringmyth.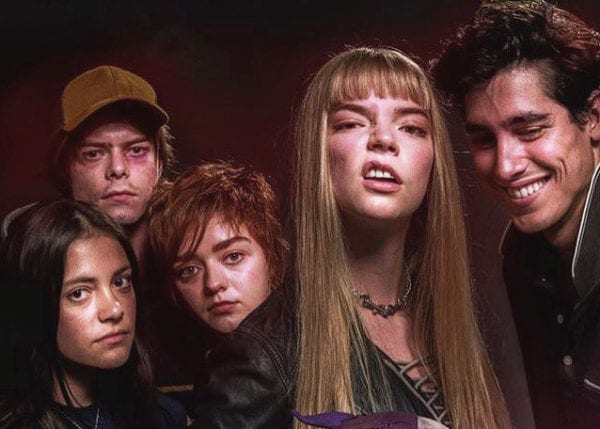 20th Century Fox in association with Marvel Entertainment presents "The New Mutants," an original horror thriller set in an isolated hospital where a group of young mutants is being held for psychiatric monitoring. When strange occurrences begin to take place, both their new mutant abilities and their friendships will be tested as they battle to try and make it out alive.
The New Mutants is directed by Josh Boone (The Fault in Our Stars) and features a cast includes Maisie Williams (Game of Thrones) as Rahne Sinclair/Wolfsbane, Anya Taylor-Joy (The Witch) as Illyana Rasputin/Magik, Charlie Heaton (Stranger Things) as Sam Guthrie/Cannonball, Henry Zaga (13 Reasons Why) as Roberto da Costa/Sunspot, Blu Hunt (The Originals) as Danielle Moonstar/Mirage and Alice Braga (Queen of the South) as Dr. Cecilia Reyes. It is set for release on April 3rd 2020.