Dynamite Entertainment has announced that it is celebrating the work of legendary artist Jim Lee with a series of homage covers from artist Juan Gedeon and including Vampirella #11 (based on Lee's Superman #204 cover), Red Sonja #16 (Batman #608), Vampirella/Red Sonja #9 (X-Men #1), Dejah Thoris #6 (Captain America #700), Killing Red Sonja #3 (All-Star Batman & Robin #9) and Death to the Army of Darkness #4 (WildC.A.T.s #1). Check Gedeon's variants out below, along with their respective original covers from Lee: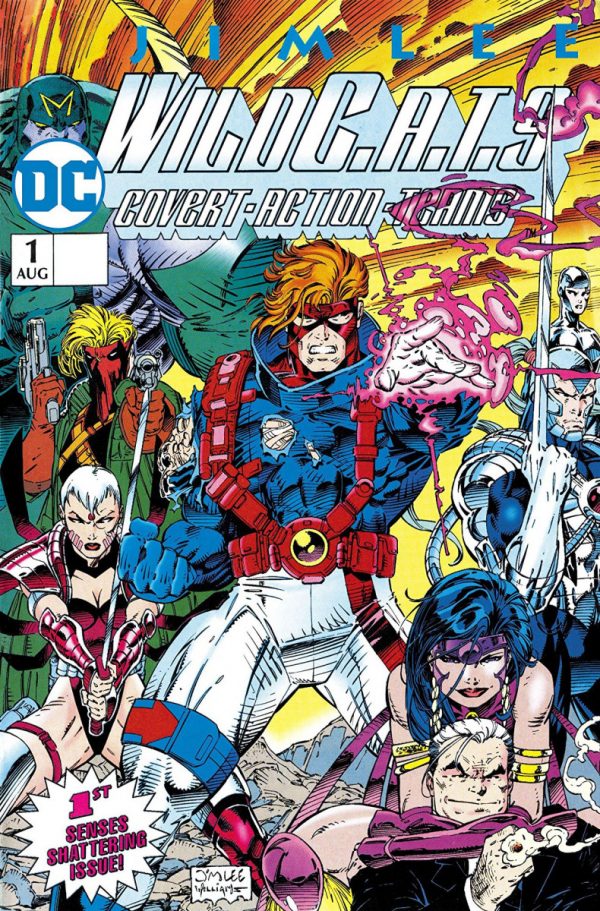 "I started looking at Jim's work with Hush and then went back to his Marvel work, as I was young when that all was coming out," said artist Juan Gedeon. "I think he's done the definitive versions of both Batman and Cyclops, two awesome characters. His poses are strong and beautiful, and of course his design work for both X-Men and WildC.A.T.s is cool as hell! I drew a story a while ago where I was asked to use his work as reference, and it really made me appreciate his craft."
The Jim Lee homage variant covers will go on sale in May 2020.