While HBO's Watchmen was one of television's most well-received series if last year, creator Damon Lindelof has once again reiterated he has no plans to return for a second season as he has no ideas regarding what the next season should explore.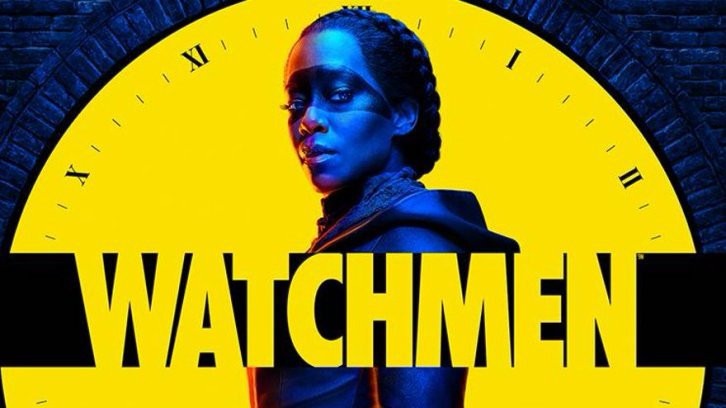 In a recent interview with Collider, Lindelof explained how he wishes he had an idea for a second season of Watchmen but admits he put it all on the field for the first season.
"I wish that I had an idea for Watchmen Season Two, and I really wish that there is going to be a Watchmen Season 2; I just – we put it all on the field for Season One," Lindelof said. "And every great idea we had, I was like, what if we just put that in Season One versus, 'Oh, let's stick it away for later.' And so, could there be a second season of Watchmen? I personally hope that there is but I don't think it should exist just because people liked the first season."
So at this point, it sounds like fans shouldn't hold out for the second season of Watchmen, which is likely connected to HBO changing the classification of the series from "Drama Series" to "Limited Series." However, Lindelof continued to explain how the decision to make this change was above his pay grade.
"That decision actually happened well above my pay grade," the creator pointed out. "I think that when we went and pitched the show to HBO we said, 'We're just gonna do one season and then see where we are. And just so you know, it's more of a Fargo model or a True Detective model where, if there were other seasons of the show, it would reset. It's not the continuative adventures of these characters.' And they were like, 'Cool, cool, cool.' And then when the series ended, they were like, 'Are you gonna do a second season?' And I was like, 'I don't have any ideas,' and they were like, 'Oh, so you meant what you said before.' And so I think that because there's only gonna be one of them, it feels more appropriate to call it a limited series than a drama series. But again, I get consulted on these decisions but I don't make them."
SEE ALSO: HBO boss says future of Watchmen series is solely up to Damon Lindelof
Do you think there will be a second season of Watchmen? Are you disappointed that Damon Lindelof is walking away from this universe? Let us know in the comments below or tweet us @flickeringmyth…
Watchmen stars Regina King (The Leftovers), Jeremy Irons (Justice League), Don Johnson (Miami Vice), Tim Blake Nelson (The Incredible Hulk), Louis Gossett Jr. (Iron Eagle), Yahya Abdul-Mateen II (Aquaman), Adelaide Clemens (Rectify), Andrew Howard (Truth or Dare), Tom Mison (Sleepy Hollow), Frances Fisher (Titanic), Jacob Ming-Trent (White Famous), Sara Vickers (Endeavour), Dylan Schombing (Sharp Objects), James Wolk (Tell Me a Story), Lily Rose Smith (The Vampire Diaries), Jean Smart (Legion), Hong Chau (Downsizing) and Dustin Ingram (Sun Records).