Dynamite Entertainment has announced the first ever comic book cover from Anna – a.k.a. That Star Wars Girl – who has produced a Bruce Timm-inspired take on the Daughter of Drakulon with a limited edition variant cover for Vampirella #1.
"There's nothing wrong with being a woman/being feminine or emphasizing that, and women and artists shouldn't be shamed for it either," said Anna. "That's why when drawing Vampirella I wanted to celebrate those elements of her character."
The collectible cover is available in three versions; along with the above, there's also a textless "virgin" edition, along with a retro-themed version inspired by the aesthetics of old Hollywood films and design. Check those out here…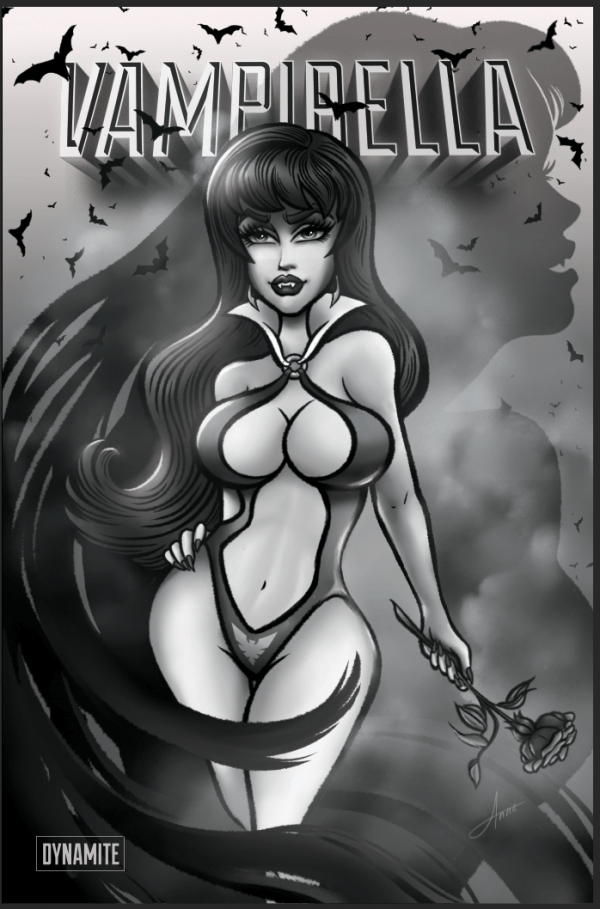 That Star Wars Girl's Vampirella #1 covers are available to order now via IndieGogo here.