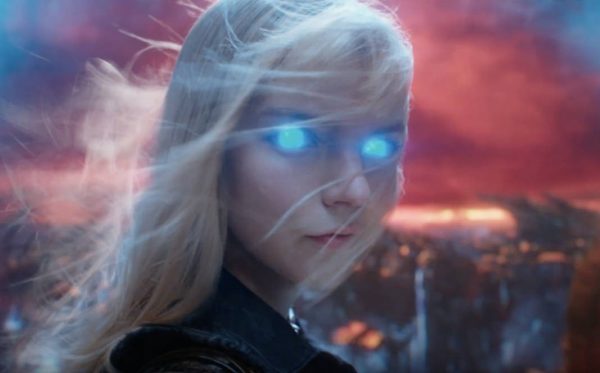 Just when it seems that The New Mutants was about to see the light of day, with Disney confirming an April theatrical release for a project that had sat in a semi-complete state on the shelf at 20th Century Fox for the past couple of years, along came a global pandemic to throw the X-Men spinoff movie back into limbo.
Having been delayed numerous times by Fox since it wrapped production in 2017, there had been a lot of speculation that Disney might dump the Josh Boone-directed movie onto Hulu or Disney+ following its acquisition of the studio's film and TV assets.
It came as some surprise then when Disney confirmed an April theatrical release (especially after the financial hit it took with last year's X-Men: Dark Phoenix), but of course that date was pulled due to the global health crisis.
However, unlike the rest of Disney's theatrical slate, no new date was announced for The New Mutants, and now it seems the film may be skipping a theatrical release after all as a listing has popped up on Amazon Prime Video where you can pre-order the movie for £13.99.
SEE ALSO: The New Mutants images feature the villains Demon Bear and The Smiley Men
Amazon doesn't have a release date listed, and so it's possible that its simply taking pre-orders for The New Mutants' digital release after its run in cinemas. That being said, it seems highly unlikely, especially as the film remains without a theatrical date. Hopefully we'll get some clarification soon, so that we can finally close the book on this drawn out saga.
The New Mutants is directed by Josh Boone (The Fault in Our Stars) and features a cast includes Maisie Williams (Game of Thrones) as Rahne Sinclair/Wolfsbane, Anya Taylor-Joy (The Witch) as Illyana Rasputin/Magik, Charlie Heaton (Stranger Things) as Sam Guthrie/Cannonball, Henry Zaga (13 Reasons Why) as Roberto da Costa/Sunspot, Blu Hunt (The Originals) as Danielle Moonstar/Mirage and Alice Braga (Queen of the South) as Dr. Cecilia Reyes.