Summer of Mesa, 2020.
Written and directed by Josh Cox.
Starring Andrea Granera, Molly Miles, and Alec Bandzes.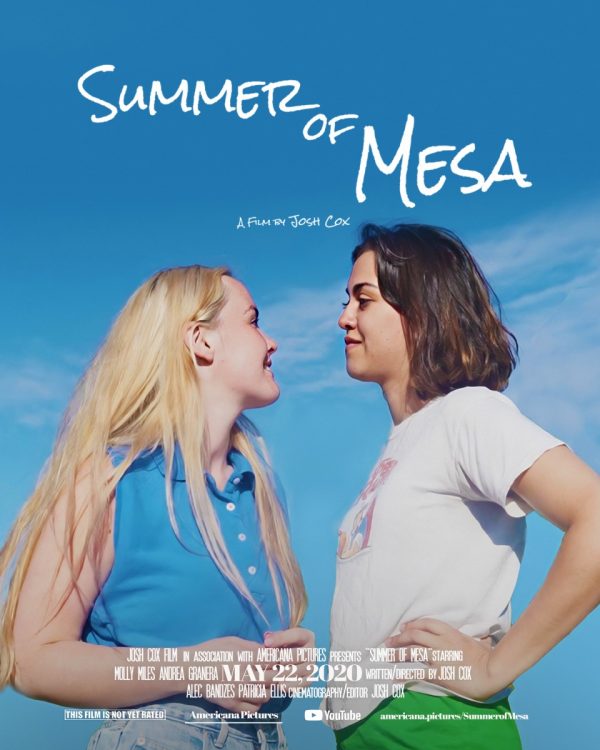 SYNOPSIS:
A 1985 summer turns into a self-discovery journey for two teens who discover they have strong feelings for each other as time.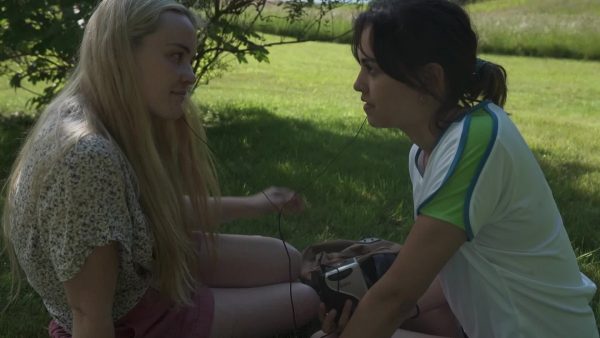 If you enjoy romance films that are set in the 1980's you will enjoy Summer of Mesa. You probably won't believe it but this is a $400-budget movie and I mention that because I am shocked that a budget that small can deliver such impressive visuals. Of course, it's hard to make anything based in Cape Cod, Massachusetts look bad but Summer of Mesa is a touching, queer coming-of-age film that gives you all the fuzzy feelings.
In beautiful Cape Cod, you meet a smart and somewhat reserved teen named Lily. Lily is one of those teens that fits the bill of a good kid who never causes her parents too much trouble. All she wants to do is enjoy the summer sun and read her favorite books by the lake. Lily likes to spend time with herself and allow her thoughts to roam free while out enjoying the weather. This is where Lily meets Mesa who has a bold personality and is sure of herself.
Lily and Mesa initially seem like complete opposites; Lily appears to be more timid and naive while Mesa seems to be more adventurous and blunt. The visual contrast between the two girls; Lily being blonde and Mesa having darker hair plays into their exchanges on-screen. Lily's personality seems to come off as innocent and unknowing while Mesa seems to come off more calculating. The two girls develop a friendship that is born out of curiosity – Lily being curious about Mesa and her freedom and Mesa being curious about Lily's reservations.
But like most coming-of-age movies there has to be a summer love and in this film, it's no different. However, Summer of Mesa offers two types of love stories; the love story that is expected and the one you really want. It's hard to envision heartbreak and drama in such beautiful scenery but the journey of discovering true love and self-discovery couldn't happen in a better place.
Summer of Mesa is like The Notebook but for queer teens. It's perfect if you miss the 1980s and the storyline is emotional and will make you reminiscence over your first teenage love.
Flickering Myth Rating – Film: ★ ★ ★ ★ / Movie: ★ ★ ★ ★
Erika Hardison nerds out about books, superheroes and old-school cartoons. You can follow her on Twitter and Instagram @Fabulizemag