As the comic book industry begins its comeback following the global health crisis, Dynamite Entertainment is delivering a double dose of both Vampirella and Red Sonja this coming July 1st with the release of Vampirella #10, Red Sonja #16, Killing Red Sonja #2 and Vengeance of Vampirella #8.
In Vampirella Christoper Priest's intricate saga reaches a climax, as Vampirella falls to her lowest point. Still recovering from a traumatic plane crash and turbulent personal life, she turns to others for help – and one may be the mastermind who has been manipulating all the events to date… With stunning covers from Lucio Parrillo, Guillem March, Fay Dalton, Meghan Hetrick, interior artist Ergün Gündüz, and more, this is an issue not to miss.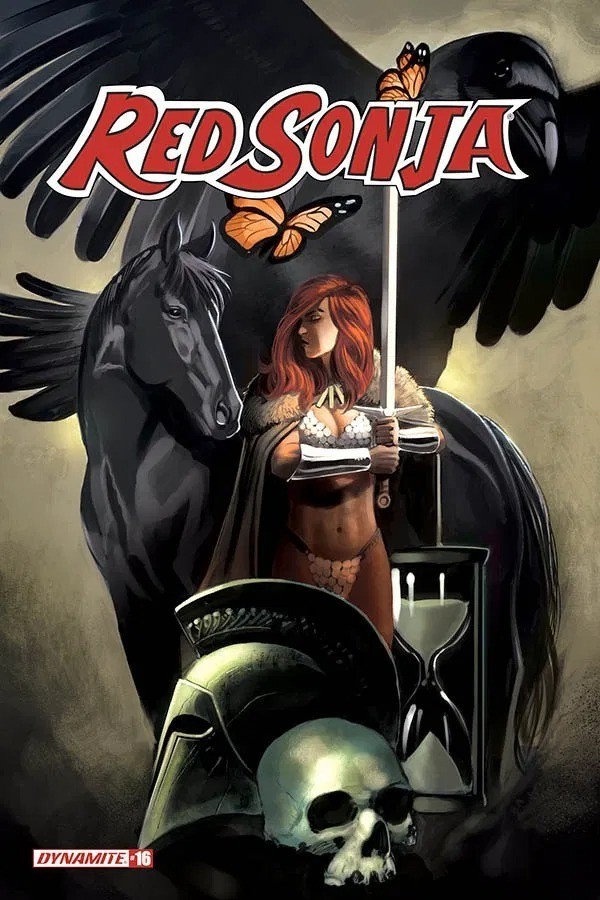 In the flagship of the other big Woman of Dynamite, Eisner-nominated scribe Mark Russell continues to spin one of the most acclaimed series in the industry in Red Sonja. Exploring concepts like power, war and leadership, it has only gotten more enticing moving into its second year with the big war won. What happens next for Sonja the Red?
Across that first year of Russell's Red Sonja, the titular character lead the rag-tag Hyrkanians against a despotic king. With Red Sonja slaying Dragan the Magnificent in a climactic battle, his surviving son Prince Cyril has vowed revenge on the fiery-haired killer. Alongside co-writer Bryce Ingman and fan-favorite artist Craig Rousseau (Impulse), Mark Russell chronicles that quest in Killing Red Sonja. Spiced with magic, humor and more, it's an indisposable companion to the main series.
Fans looking for a straight shot of classic comic book storytelling with modern sensibilities know that Vengeance of Vampirella is a true hit. Or they better get on it fast! The multitalented Tom Sniegoski, who has written everything from the Punisher, Hellboy, Bone and dozens of novels, returns to the character he defined for an entire decade. Picking right up where he left off in the 1990s, but incorporating the 25-year absence, this book is comfort food for every longtime fan of the Daughter of Drakulon, and also perfectly approachable for all newcomers.