Deadline has reported Stranger Things actress Millie Bobby Brown is set to star in and produce The Girls I've Been, an adaptation of Tess Sharpe's upcoming novel. The film will be released on Netflix with Jason Bateman (Ozark) producing.
The Girls I've Been is "a twisty, exhilarating thriller centering around a con artist, Nora, who must use her powers of persuasion and impersonation to get herself, her girlfriend, and ex-boyfriend free during a hostage situation at a bank."
Batman will produce through his company Aggregate Films alongside Michael Costigan and Tracey Nyberg. Sharpe's novel will be published through Penguin Random House sometime in early 2021.
Brown will be seen next in Netflix's Enola Holmes in which she portrays Enola, the younger and brilliant sister of Sherlock and Mycroft Holmes. She stars alongside Henry Cavill (The Witcher) as Sherlock and Sam Claflin (The Hunger Games: Catching Fire) as Mycroft.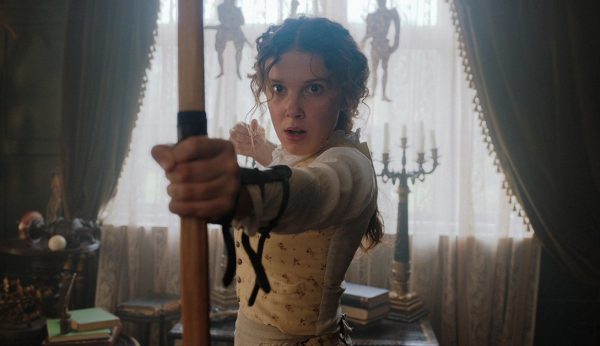 Ricky Church – Follow me on Twitter for more movie news and nerd talk.