Earlier this week, it was revealed the third instalment of The Conjuring franchise, The Conjuring: The Devil Made Me Do It, had been delayed from its original September 2020 date to June 4th 2021.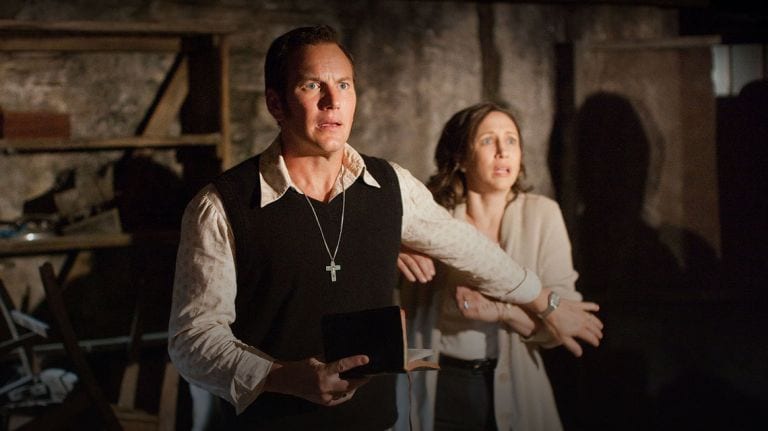 Now, Michael Chaves, the director of The Conjuring 3, has taken to Twitter to address the recent change in release date while apologising to Batman fans – although there may be some confusion as Matt Reeves' The Batman was moved to an October 2021 date.
"Our theatrical release has been pushed back to the hopefully bright, but distant future of June 4, 2021. (Also sorry to the many Batman fans as we're taking that weekend.) And I know – that date seems very far away. I'm sure this brings some angst and frustration – even more than what everyone must be already feeling. I have my own personal list of movies, books, and video games that I'm counting down. Knowing that stuff is coming gives me a sense of stability in a very unstable world."
It was also reported that the reason for the delay comes from additional shooting and post-production work still needing to be done, however, due to film production not being able to resume, the film wouldn't be ready for the original September release date.
In the same Twitter thread, Chaves continued to explain the reasoning behind the lack of trailers so far – promising he isn't keeping a trailer from the fans, instead, it is a marketing strategy created by Warner Bros.
"I do hear you guys. When you ask for a trailer – I'm not personally holding it on my computer waiting to release it. It's all part of a marketing campaign planned by the absolutely brilliant team at WB."
SEE ALSO: The True Story Behind The Conjuring: The Devil Made Me Do It
Are you disappointed by the delay to The Conjuring: The Devil Made Me Do It? Let us know in the comments below or tweet us @flickeringmyth…
"A chilling story of terror, murder and unknown evil that shocked even experienced real-life paranormal investigators Ed and Lorraine Warren. One of the most sensational cases from their files, it starts with a fight for the soul of a young boy, then takes them beyond anything they'd ever seen before, to mark the first time in U.S. history that a murder suspect would claim demonic possession as a defence."
The Conjuring: The Devil Made Me Do It is directed by Michael Chaves from a screenplay written by David Leslie Johnson-McGoldrick and The Conjuring universe creator James Wan. Patrick Wilson and Vera Farmiga are set to reprise their roles as Ed and Lorraine Warren respectively.