Although the fourth season of the sci-fi horror series Stranger Things has yet to resume filming following a delay in production due to the ongoing global health crisis, David Harbour, who plays fan-favourite Jim Hopper, has teased the next step in his character's journey after being locked up in a Russian prison following his "death" in the season three finale.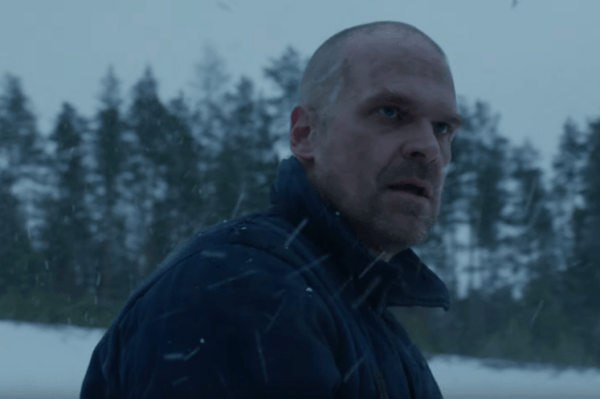 During an interview with Total Film, per GamesRadar, Harbour revealed he has known about this plotline since the beginning of the series and the creators of Stranger Things, Matt and Ross Duffer, have always been interested in the idea of Gandalf's resurrection from The Lord of the Rings.
"I knew. We knew. We had talked about it," Harbour said. "I just wanted to preserve the fantasy for everyone. And it's such a weird position that we're in now with so much media, that everybody wants to talk to you about it. I'm very close to [creators] the Duffer brothers, and I know where the story's going, and I've known from the get-go. And I think that's been the great thing about this story. In terms of Stranger Things, you'll be able to look back at Season One and see a lot of things that happen further down the line that relate to that."
"I've had those discussions with them from the very first season," the actor continued. "We were always interested in that idea of the Gandalf resurrection – Gandalf the Grey who fights the Balrog and then becomes Gandalf the White. It's the idea of the resurrection of the character. And mythologically, Hopper, in a sense, had to change. I mean, you couldn't go on the way he was going on. He has to resurrect in some way. So it was a great opportunity to do that. So we'll see a very different guy going forwards. The same guy but in a different vein. It's a very cool thing to be able to play."
Although the latest season is still yet to resume filming, Matt and Ross Duffer, have previously confirmed the sci-fi horror series will continue beyond its upcoming fourth season with the end already mapped out.
"Season four won't be the end," said Ross Duffer. "We know what the end is, and we know when it is. [The pandemic] has given us time to look ahead, figure out what is best for the show. Starting to fill that out gave us a better idea of how long we need to tell that story."
Are you looking forward to Hopper's return in the fourth season of Stranger Things? Let us know on Facebook or Twitter @flickeringmyth…